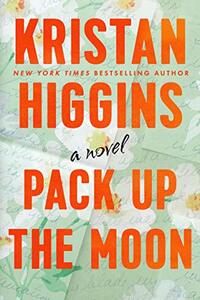 Berkley
June 2021
On Sale: June 8, 2021
Featuring: Joshua; Lauren
480 pages
ISBN: 0451489489
EAN: 9780451489487
Kindle: B08HY2L37G
Trade Size / e-Book
Add to Wish List

Every month, a letter. That's what Lauren decides to leave her husband when she finds out she's dying. Each month, she gives Josh a letter containing a task to help him face this first year without her, leading him on a heartrending, beautiful, often humorous journey to find happiness again in this new novel from the New York Times bestselling author Kristan Higgins.

Joshua and Lauren are the perfect couple. Newly married, they're wildly in love, each on a successful and rewarding career path. Then Lauren is diagnosed with a terminal illness.

As Lauren's disease progresses, Joshua struggles to make the most of the time he has left with his wife and to come to terms with his future--a future without the only woman he's ever loved. He's so consumed with finding a way to avoid the inevitable ending that he never imagines his life after Lauren.

But Lauren has a plan to keep her husband moving forward. A plan hidden in the letters she leaves him. In those letters, one for every month in the year after her death, Lauren leads Joshua on a journey through pain, anger, and denial. It's a journey that will take Joshua from his attempt at a dinner party for family and friends to getting rid of their bed...from a visit with a psychic medium to a kiss with a woman who isn't Lauren. As his grief makes room for laughter and new relationships, Joshua learns Lauren's most valuable lesson: The path to happiness doesn't follow a straight line.

Sometimes heartbreaking, often funny, and always uplifting, this novel from New York Times bestselling author Kristan Higgins illuminates how life's greatest joys are often hiding in plain sight.
Excerpt
A scene in which Joshua Park, newly widowed, goes to the mall to buy some new clothes, as instructed in a letter from his late wife.
"What are you looking for, Joshua?"
He had no idea how to answer the question. "Just…everything, I guess."
"No problem! What do you like? This is quite…cheerful." He gestured at Josh's shirt, garish with red and yellow swirls. Cargo pants. Birkenstock sandals with socks.
Somewhere, Lauren was laughing. It almost made him smile.
"Whatever you think," Josh said. "I don't have the best taste in clothes."
"Thank God you said that so I didn't have to pretend." Radley grinned. "Okay, let's get started." He began plucking things off the racks, a few shirts here, a sweater there. "These pants are really on trend," he said. "You can cuff them to be extra hipster, if you must. I'd French-tuck this shirt, maybe add a grandpa sweater. Here, why don't you start trying things on, and I'll grab some more stuff."
Josh closed the dressing room door behind him and looked at the mirror. Lauren had coached him in dressing once they'd been dating a little while, but he'd reverted to his old clothes since her death. They predated her, and somehow it was easier to wear things that weren't attached to her memory.
He pulled on a pair of cotton pants in a shade of orange—coral, Lauren would've said—a blue t-shirt, a blue- and yellow- printed button down.
With his haircut, and the new outfit, he didn't look like the hermit genius workaholic with no life, as he used to be, or the stunned-stupid mouthbreathing widower he'd become.
He looked like the guy who'd married Lauren Carlisle. He looked like her husband.
The pain hit him in the stomach, and he bent over. A keening sound came out of his mouth, and he tried to cover it. Tears rained out of his eyes, and his chest was crushed by the grief.
"Joshua? Are you okay?" came the salesperson's voice. The door handle jiggled.
How was he supposed to live without her for the rest of his life? Josh's knees gave out, and he sank to the floor, clamping his arms over his head.
The door opened, and Radley stood there, a key in his hand. "Oh, God, you are so not okay. What can I do? Should I call 911?"
"My…my…" He could barely choke the words out. "My wife…died."
"Holy Mary. Oh, man." Radley sat on the little bench and put his hand on Josh's shoulder. "How horrible."
It was so embarrassing, crying here, almost funny if it weren't so utterly, wretchedly awful. He was full-on sobbing now, his arm across his face, tears soaking into the unpurchased shirt. He didn't want to look like Lauren's husband. He wasn't anymore. He had no right to look like Lauren's husband. He didn't deserve to, not when he'd failed her.
Don't be a loser.
Her voice was so clear his head jerked up to see if she was there.
Of course, she wasn't. He choked on another sob. He was a loser. That was the problem.
"Can I try this on?" asked a bearded guy, holding up a shirt.
"Can't you see he's having a crisis?" the salesperson snapped. "Some compassion, please? Come back tomorrow, and I'll give you forty percent off."
"I'm sorry," Josh managed.
"Don't apologize. Here." Radley—Ripley?— handed Josh a bandana. "Wipe your face, you poor thing. I'll lock up."
Not cool, breaking down like this. His hands shook, and his ribs hurt from crying. He wiped his eyes, blew his nose, and when Radley came back, he was under control again.
"I'm sorry," he said. "I didn't see that coming."
"It's totally fine," Radley said. "How long has it been?"
"Three months."
Radley nodded. "Listen. Do you want to get a drink or something? The mall closes in ten minutes."
"That's…that's really nice of you, but you don't have to.."
"I know." He smiled. "I'm sure you have tons of friends to lean on, but sometimes a stranger is easier."
"Your hair is really cool," Josh said. Why? Why say that? (But it was.)
"It takes forever, but it's worth it, right?" Radley said, waving his hand over his head. "Come on. Let's go get a mangotini or a scotch or something."
It beat going home to a lifeless apartment and grieving dog.
"Okay," Josh said. "I'll take everything, by the way."
Start Reading PACK UP THE MOON Now

Our Past Week of Fresh Picks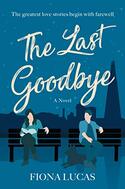 THE LAST GOODBYE
by Fiona Lucas
Featured as Fresh Pick on June 22, 2021
Poignant, hopeful, and full of emotional power, an unforgettable story in the vein of P.S. I Love You about two people learning to love Read More »
A charming romance bundled in a compelling story about how to deal with grief!
THE LAST GOODBYE is a heartwarming tale dealing with the loss of a spouse and finding love again.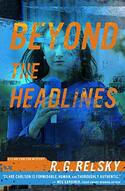 BEYOND THE HEADLINES
by R.G. Belsky
Featured as Fresh Pick on June 21, 2021
She was a mega-celebrity—he was a billionaire businessman—now he's dead—she's in jailLaurie Bateman was living the Read More »
When those who read the news end up making the headlines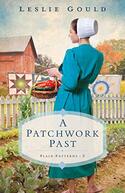 A PATCHWORK PAST
by Leslie Gould
Featured as Fresh Pick on June 20, 2021
When wild child Sophie Deiner--the daughter of an Amish bishop--is forced to return to Nappanee, Indiana, quilt-shop owner Jane Berger is one Read More »
We all have a patchwork past.
A SISTER'S SONG
by Molly Green
Featured as Fresh Pick on June 19, 2021
Her duty is to keep smiling through… When World War II breaks out, Suzanne's dream of attending the Royal Academy of Music Read More »
A moving story filled with strong women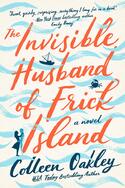 THE INVISIBLE HUSBAND OF FRICK ISLAND
by Colleen Oakley
Featured as Fresh Pick on June 18, 2021
Sometimes all you need is one person to really see you. Piper Parrish's life on Frick Island—a tiny, remote town smack Read More »
Quirky and sweet story, perfect for a summer read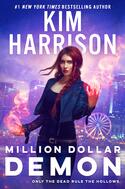 MILLION DOLLAR DEMON
by Kim Harrison
Featured as Fresh Pick on June 17, 2021
To save the city, Rachel Morgan will need to show some teeth in the next Hollows novel from #1 New York Times bestselling author Kim Read More »
Readers can expect a lot of magic and mayhem in MILLION DOLLAR DEMON.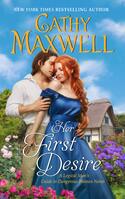 HER FIRST DESIRE
by Cathy Maxwell
Featured as Fresh Pick on June 16, 2021
If you love Lenora Bell and Tessa Dare, you'll love the next book in New York Times bestselling author Cathy Maxwell's Read More »
A Fun Enemies-to-Lovers Tale!!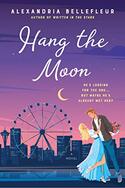 HANG THE MOON
by Alexandria Bellefleur
Featured as Fresh Pick on June 15, 2021
In a delightful follow-up to Written in the Stars, Alexandria Bellefleur delivers another #ownvoices queer rom-com about a hopeless romantic who vows Read More »
A fantastic novel exploring what "romance" really means...