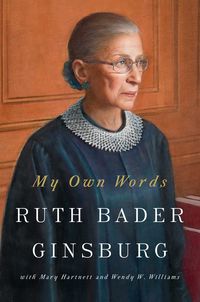 Simon & Schuster
October 2016
On Sale: October 4, 2016
400 pages
ISBN: 150114524X
EAN: 9781501145247
Kindle: B01E4BC1FW
Hardcover / e-Book
Add to Wish List

The first book from Ruth Bader Ginsburg since becoming a Supreme Court Justice in 1993—a witty, engaging, serious, and playful collection of writings and speeches from the woman who has had a powerful and enduring influence on law, women's rights, and popular culture. My Own Words offers Justice Ginsburg on wide-ranging topics, including gender equality, the workways of the Supreme Court, being Jewish, law and lawyers in opera, and the value of looking beyond US shores when interpreting the US Constitution. Throughout her life Justice Ginsburg has been (and continues to be) a prolific writer and public speaker. This book's sampling is selected by Justice Ginsburg and her authorized biographers Mary Hartnett and Wendy W. Williams. Justice Ginsburg has written an introduction to the book, and Hartnett and Williams introduce each chapter, giving biographical context and quotes gleaned from hundreds of interviews they have conducted. This is a fascinating glimpse into the life of one of America's most influential women.
Start Reading MY OWN WORDS Now

Our Past Week of Fresh Picks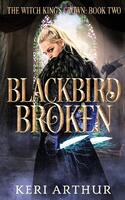 BLACKBIRD BROKEN
by Keri Arthur
Featured as Fresh Pick on October 28, 2020
On the darkest day, in the darkest hour, when all hope has been extinguished, a hand will draw the one true sword, and a lost Read More »
Secrets, surprises and truths!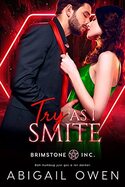 TRY AS I SMITE
by Abigail Owen
Featured as Fresh Pick on October 27, 2020
Alasdair Blakesley is the head of the Covens Syndicate. He shouldn't need to look beyond the witches and warlocks he governs, or his own Read More »
If they can manage to work together the demons can't win
HOWLOWEEN MURDER
by Laurien Berenson
Featured as Fresh Pick on October 26, 2020
As the town of Greenwich, Connecticut, counts down to a spooky celebration on October 31st, a horrifying murder leaves Melanie Travis pawing for clues in Read More »
Halloween in Greenwich, Connecticut brings dogs, treats - and sudden death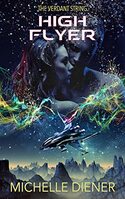 HIGH FLYER
by Michelle Diener
Featured as Fresh Pick on October 25, 2020
Flying the head-of-planet around isn't a job for the faint of heart. Especially not on Faldine, the planet in the Verdant String Read More »
Pilot and planetary head must thwart a space corp plot and smugglers too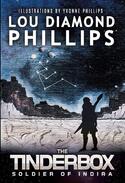 THE TINDERBOX
by Lou Diamond Phillips
Featured as Fresh Pick on October 24, 2020
From the imagination of actor Lou Diamond Phillips (La Bamba, Stargate Universe, Prodigal Son) comes an epic and unforgettable Science Fantasy tale. Two worlds at Read More »
With something for all, THE TINDERBOX is an exciting whirlwind of a fantasy!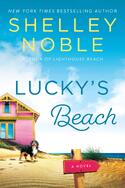 LUCKY'S BEACH
by Shelley Noble
Featured as Fresh Pick on October 23, 2020
New York Times bestselling author Shelley Noble takes her readers on another beach adventure where a young woman discovers the power of family and Read More »
The sea, sun, sand, and second chances!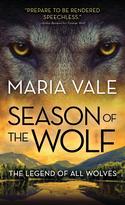 SEASON OF THE WOLF
by Maria Vale
Featured as Fresh Pick on October 22, 2020
In a world of danger and uncertainty, the Alpha has enough to worry about without him... For Alpha Evie Kitwanasdottir, things are never easy. The Read More »
The whole werewolf and nothing but the werewolf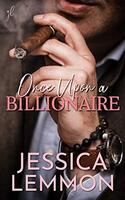 ONCE UPON A BILLIONAIRE
by Jessica Lemmon
Featured as Fresh Pick on October 21, 2020
I never finish a project late. Ever. So, when sassy, stilettoed Vivian Vandemark swaggers in with a roll of red tape to shut down my Read More »
Complex characters, an engaging story, and a hero who is almost too good to be true!