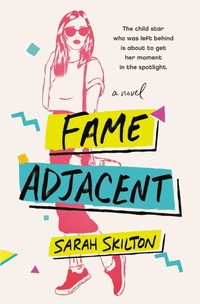 Grand Central Publishing
April 2019
On Sale: April 9, 2019
Featuring: Holly Danner
336 pages
ISBN: 1538747987
EAN: 9781538747988
Kindle: B07HM69PV8
Paperback / e-Book
Add to Wish List

The child star that was left behind is about to get her moment to shine in this swoony romantic comedy inspired by a unique, beloved facet of pop culture history: The Mickey Mouse Club.
Holly Danner has a complicated relationship with fame. It's not easy being the only cast member of a 1990s song-and-dance show who didn't become famous. When she was eleven, she used to do anything for a laugh (or at least a laugh-track) on "Diego and the Lion's Den." If she talked about it--which she almost never does--Holly might explain how her childhood best friends came to dominate the worlds of pop music, film, and TV while she was relegated to a few near-misses and a nanny gig for her niece. She'd even be telling the truth about making peace with the whole thing years ago.
But when she finds out there's a 25th anniversary for the show planned--a televised reunion, clip show, and panel--and she wasn't invited, it's time for an impromptu road trip to crash the event and set the record straight. Three problems: she's currently in Internet Rehab (perhaps she's not quite as well-adjusted as she believes...), she has no cash, and the only person who can get her across the country in time is Thom Parker, a handsome, infuriatingly level-headed patient who doesn't think she should confront her famous ex-friends.
FAME ADJACENT is a contemporary, realistic, and humorous look at love, friendship, and fame, as seen through the eyes of a girl who lived it--from the sidelines.
Start Reading FAME ADJACENT Now

Our Past Week of Fresh Picks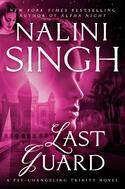 LAST GUARD
by Nalini Singh
Featured as Fresh Pick on July 29, 2021
In a destabilized world with countless lives at stake, two people defined by their aloneness must stand together to stave off ultimate destruction. New York Read More »
You really can't go wrong with a Nalini Singh Psy-Changeling book!
Separated soulmates unite to save their world
Two survivors strengthen the PsyNet and each other!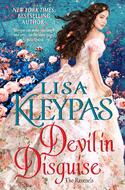 DEVIL IN DISGUISE
by Lisa Kleypas
Featured as Fresh Pick on July 28, 2021
New York Times bestseller Lisa Kleypas returns with an enthralling and steaming romance between a widowed lady and a Scot on the run—who Read More »
DEVIL IN DISGUISE has a well-matched couple, and a romance that's sweet, sexy, and satisfying!
Lisa Kleypas shines with DEVIL IN DISGUISE!
Widowed businesswoman and rugged Scots distiller find passion and danger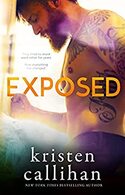 EXPOSED
by Kristen Callihan
Featured as Fresh Pick on July 27, 2021
BrennaThere are some people in life who know exactly how to push your buttons. For me, it's Rye Peterson. We can't Read More »
A divine mix of angst and amazeballs to make you cry and cheer!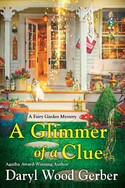 A GLIMMER OF A CLUE
by Daryl Wood Gerber
Featured as Fresh Pick on July 26, 2021
Courtney Kelly has a shop full of delights, a cat named Pixie, a green thumb—and a magical touch when it comes to garden Read More »
Enchanting and magical cozy mystery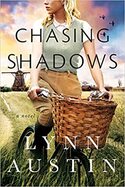 CHASING SHADOWS
by Lynn Austin
Featured as Fresh Pick on July 25, 2021
For fans of bestselling WWII fiction comes a powerful novel from Lynn Austin about three women whose lives are instantly changed when the Nazis invade Read More »
Emotionally Taxing but Great Read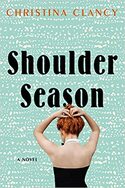 SHOULDER SEASON
by Christina Clancy
Featured as Fresh Pick on July 24, 2021
A dazzling portrait of a young woman coming into her own, the youthful allure of sex, drugs, and rock and roll, and what we lose Read More »
A tender-hearted coming of age story with a captivating air of escapism...
FALLING IN LOVE ON WILLOW CREEK
by Debbie Mason
Featured as Fresh Pick on July 23, 2021
Fall in love with the latest Highland Falls romance about a single mom-to-be's surprise delivery and the undercover FBI agent who rescues Read More »
A Good Romantic Comedy with a Mystery Bonus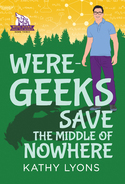 WERE-GEEKS SAVE THE MIDDLE OF NOWHERE
by Kathy Lyons
Featured as Fresh Pick on July 22, 2021
Into every generation is born a really scary relative. In this case, it's Walter Chen's aunt, who puts the spirit of Read More »
The demigod Monkey lands in Wisconsin