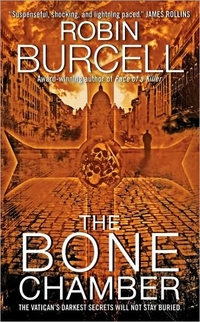 FBI forensic artist Sydney Fitzpatrick into an investigation of the Freemasons and their connection to a map that may lead to the lsot Templar Treasure -- and worldwide catastrophe if a mysterious item from this trove falls into the wrong hands.
Harper
January 2010
On Sale: December 29, 2009
Featuring: Sydney Fitzpatrick
400 pages
ISBN: 0061122297
EAN: 9780061122293
Mass Market Paperback
Add to Wish List

Mysteriously summoned to Quantico to help re-create the face of a murdered, mutilated young woman, FBI forensic artist Special Agent Sydney Fitzpatrick knows immediately this is no ordinary crime. The hit-and-run death of the forensic anthropologist assisting her—a close friend—and Sydney's abrupt dismissal from the case by covert government investigators only strengthen her need for answers. Now her hunt for a killer is carrying her from Washington to Rome to the hidden chamber of a legendary tomb—on the trail of a fabled treasure of the Knights Templar . . . and a curse.
For buried deep in the mysteries of the Freemasons and the Vatican's Holy See is a secret that could rock the world. Suddenly an ancient map is pointing Sydney toward something the Templars wished to hide away forever—something that could unleash an unstoppable tide of blood and devastation.

Our Past Week of Fresh Picks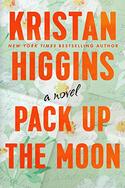 PACK UP THE MOON
by Kristan Higgins
Featured as Fresh Pick on June 11, 2021
Every month, a letter. That's what Lauren decides to leave her husband when she finds out she's dying. Each month, she gives Josh Read More »
Read it with a box of tissues.
THE FIRST STARFIGHTER
by Grace Goodwin
Featured as Fresh Pick on June 10, 2021
Starfighter Training Academy. It was just a game. The newest, hottest video game release of the year. Choose a role. Build the perfect hero who Read More »
She wins a game, saves a world and finds love!
THE WEDDING NIGHT AFFAIR
by L.C. Sharp
Featured as Fresh Pick on June 9, 2021
An unlikely pair explores the darkest corners of London society in this thrilling historical mystery.The year is 1748, and Lady Juliana Uppingham awakens in Read More »
A superb mix of mystery and romance!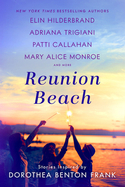 REUNION BEACH
by Mary Alice Monroe, Elin Hilderbrand, Patti Callahan Henry, Adriana Trigiani, Cassandra King
Featured as Fresh Pick on June 8, 2021
In this warm and moving anthology, a group of bestselling authors and writers pay tribute to legendary, larger-than-life New York Times&nbsp Read More »
A Tribute to an Amazing Author, Dorothea Benton Frank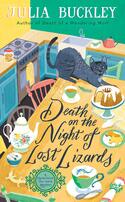 DEATH ON THE NIGHT OF LOST LIZARDS
by Julia Buckley
Featured as Fresh Pick on June 7, 2021
Along with her mother and grandmother, Hana Keller has achieved renown serving tea and cakes with a European flair, but when a local professor is Read More »
Julia Buckley scores with captivating series entry...
DEATH ON THE NIGHT OF LOST LIZARDS is sure to be a hit with fans.
Lovely cozy mystery which will have you on the lookout for tea houses and paprika chicken!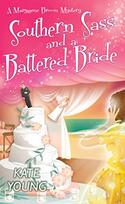 SOUTHERN SASS AND A BATTERED BRIDE
by Kate Young
Featured as Fresh Pick on June 6, 2021
At a murder mystery–themed wedding reception on Georgia's picturesque Peach Cove Island, the bride is doing an awfully good job playing Read More »
It Will Take A Lot of Sass to Figure out This Fun Mystery
THE KOBALT DOSSIER
by Eric Van Lustbader
Featured as Fresh Pick on June 5, 2021
Evan Ryder is back in The Kobalt Dossier, the stunning follow-up to The Nemesis Manifesto from New York Times&nbsp Read More »
Lustbader takes Evan Ryder on another gripping confrontation in the international arena...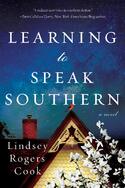 LEARNING TO SPEAK SOUTHERN
by Lindsey Rogers Cook
Featured as Fresh Pick on June 4, 2021
A searing Southern story about confronting the difference between the family you're born into and the family you choose, from the acclaimed author of Read More »
Family is Not Always Blood