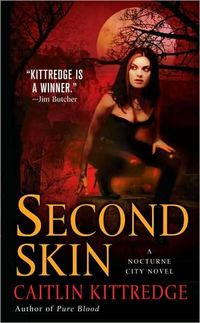 Nocturne City #3
St. Martin's Press
March 2009
On Sale: March 3, 2009
Featuring: Luna Wilder
352 pages
ISBN: 031294831X
EAN: 9780312948313
Mass Market Paperback
Add to Wish List

When werewolves from Nocturne City's oldest packs start showing up shot through the head execution-style, police officer Luna Wilder must find out what's killing them and why…before she becomes the next victim.
Luna traces the killings to a band of shapeshifters made of smoke and shadow who drink the blood of their victims for strength. Believed to exist only in legend, their race is all too real—and now their leader, Lucas Kennuka, is out to wrest Luna's heart from her beloved Dmitri. To make matters worse, Dmitri is suffering from a mysterious illness brought on by a demon bite, and his condition grows more grave with each passing day. Now Luna must rely on Lucas to defeat an invisible enemy—a serial were-killer bringing death and destruction to all who stand in its path…

Our Past Week of Fresh Picks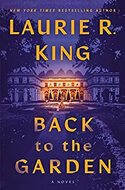 BACK TO THE GARDEN
by Laurie R. King
Featured as Fresh Pick on September 24, 2022
A magnificent house, vast formal gardens, a golden family that shaped California, and a colorful past filled with now-famous artists: the Gardener Estate was Read More »
Tightly woven contemporary mystery with 70's hippie commune flashbacks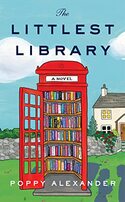 THE LITTLEST LIBRARY
by Poppy Alexander
Featured as Fresh Pick on September 23, 2022
A heartwarming literary-themed novel about a woman who turns an ordinary red phone box into the littlest library in England and brings together a Read More »
A charming book box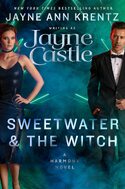 SWEETWATER AND THE WITCH
by Jayne Castle
Featured as Fresh Pick on September 22, 2022
Welcome to the world of Harmony, where—despite its name, things are anything but—danger lurks just beneath the surface in this new Read More »
This book has everything - including Dust Bunnies!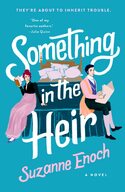 SOMETHING IN THE HEIR
by Suzanne Enoch
Featured as Fresh Pick on September 21, 2022
In Something in the Heir, smart, capable heiress Emmeline Pershing will do anything to keep her beloved home; and all it takes is an arranged Read More »
Borrowed orphans attempt to play aristocratic children to bamboozle grandfather
I admire the utter uniqueness of this story. It's definitely one-of-a-kind!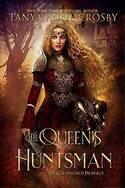 THE QUEEN'S HUNTSMAN
by Tanya Anne Crosby
Featured as Fresh Pick on September 20, 2022
Discovering his bride's hair is not gold, Loc reveals his true nature. Ambitious and cruel, he never coveted his ill-favored Cornish Bride. Now Read More »
Celtic fantasy in Cornwall with a Princess fighting traitors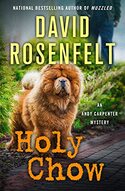 HOLY CHOW
by David Rosenfelt
Featured as Fresh Pick on September 19, 2022
Retired lawyer Andy Carpenter's calling has always been running the Tara Foundation. The dog rescue organization places hundreds of dogs in new homes Read More »
Another superb entry in the long-running Andy Carpenter series by David Rosenfelt.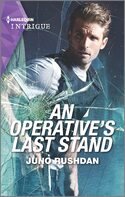 AN OPERATIVE'S LAST STAND
by Juno Rushdan
Featured as Fresh Pick on September 18, 2022
A kill squad is closing in…Now this team leader must risk everything for answersBarely escaping CIA mercenaries, ex-agent Hunter Wright is after Read More »
An Operative's Last Stand leads to love and danger.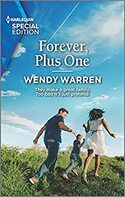 FOREVER, PLUS ONE
by Wendy Warren
Featured as Fresh Pick on September 17, 2022
Nikki Choi loves the boisterous family she was adopted into as a baby. But dreams of her own happy-ever-after are dashed when her Read More »
Pure creative and current comedy