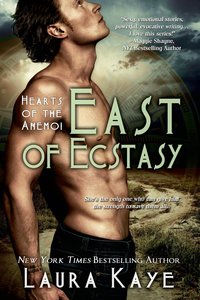 Purchase
She's the only one who can give him the strength to save them all
Hearts of the Anemoi
Entangled Select
May 2014
On Sale: April 22, 2014
Featuring: Annalise Fallston; Devlin Eston
368 pages
ISBN: 1622661273
EAN: 9781622661275
Kindle: B00F8G6FPK
Paperback / e-Book
Add to Wish List

Annalise Fallston made peace with postponing her big-city dreams to care for her ill father, but lately she's been filled with a restlessness not even her beloved painting dispels. Worse, the colors don't speak to her as they always have, and all her efforts produce dark, foreboding images of a dangerous man and a terrifying future.
Devlin Eston, black-souled son of the evil Anemoi Eurus, is the only one who can thwart his father's plan to overthrow the Supreme God of Wind and Storms. But first, Dev must master the unstable powers he's been given. Distrusted and shunned by his own divine family, he never expected to find kindness and passion in the arms of a mortal.
But Devlin's love puts Annalise in the path of a catastrophic storm, and in the final Armageddon showdown between the Anemoi and Eurus, sacrifices will be made, hearts broken, and lives changed forever...or lost.
Hearts of the Anemoi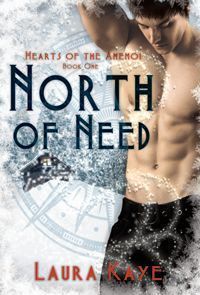 North of Need
#1.0
Amazon.com | BN.com | | |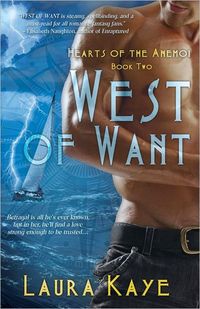 West of Want
#2.0
Kindle | BN.com | | |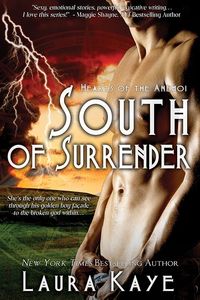 South Of Surrender
#3.0
Amazon.com | BN.com | | |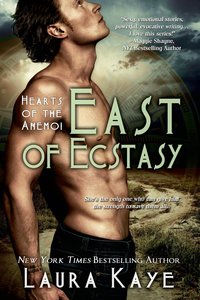 East of Ecstasy
#4.0
Amazon.com | BN.com | | |
Comments
30 comments posted.
Re: East of Ecstasy

I love reading a series because the story just keeps going on, it just don't end.
(Bonnie Capuano 8:17am April 24, 2014)
i have been wanting to read this book sounds really good
(Denise Smith 8:49am April 24, 2014)
When reading a series I mostly love the characters. That is what makes me want more to the story - when I feel like the characters could be real and are interesting.
(Pam Howell 9:11am April 24, 2014)
I can't wait to read this. I live series because I get so attached I don't want
the story to end.
(Maureen Mckenzie 9:16am April 24, 2014)
I like reading a series because you get to know the
characters in more depth, and the story goes into a little
more detail as well. The Author has more leeway to take the
story to greater heights, and even add characters, to
enhance the story, which they can't do with a standalone
book. They become like old friends, when you open the cover
of the next book, and you look forward to the next book of
the series, if the Author has done their job well. Your
latest book sounds like a real page-turner, and I can't wait
to read it!!
(Peggy Roberson 9:20am April 24, 2014)
Yay! Congrats Laura!!
(Wendy Roberts 9:22am April 24, 2014)
I love reading series because I love getting to know characters in greater depth and love to see how they are interconnected with new & old characters.
(Amy Englert 9:55am April 24, 2014)
Yes, I love series because when I just get that one read and love it and get hooked it is awful to say goodbye!
(Darci Paice 10:00am April 24, 2014)
I love reading bits and pieces about old friends and learning more about new
(semi-old) friends.
(Janet Saunders 10:00am April 24, 2014)
Ohhh ohh I wanna be a lucky
commenter. Thanks for the chance
(Jennifer Fontana 11:08am April 24, 2014)
nice contest.
(Angela Parrish 11:34am April 24, 2014)
I enjoy a series when I get to revisit characters or see others have their chance to share their own stories with us...
(Colleen Conklin 12:45pm April 24, 2014)
I love when series revisit characters from the other books, giving a small taste of continuation in their lives.
(Rachel Flesher 1:01pm April 24, 2014)
I absolutely love this series every single one of the heroes in each book holds a special place in my favorite/dibs list :D But Chrys I
(Amiee Ryan 1:59pm April 24, 2014)
Congrats on your fourteenth book!
(Denise Austin 2:17pm April 24, 2014)
Congratulations on the new release :)
(Mellena D 2:42pm April 24, 2014)
I'm enjoying reading all your comments everyone! Thanks so
much for stopping by! :)
(Laura Kaye 4:17pm April 24, 2014)
I like that with series you get to see characters progress.
You get the HEA moments and see what happens after that. Love
following characters through series.
(Stephanie Fredrick 5:49pm April 24, 2014)
To me, a series is like going home to the little small
community where I grew up, moved away from and eventually came
back to where you know everyone and you look out for each
other
(Gina Keitz 6:32pm April 24, 2014)
I also love reading series very much. It's something to look forward to when the next comes out to get in touch with some of the characters and/or settings you've loved again. I've seen East of Ecstasy on Facebook many times. I love the cover so much...it's very beautiful and captures attention!
(Linda Luinstra 6:57pm April 24, 2014)
Enjoy reading series books and revisiting characters from the previous books and how they've progressed in their lives. Congrats on finishing 14 great books!
(Rich Cook 7:29pm April 24, 2014)
Hi Laura. I'm looking forward to reading this series.

I love series because I connect with book characters and don't want their stories to end. It's almost like they're friends and I want to catch up with them as their life changes after their own book has ended.
(Marcy Shuler 7:45pm April 24, 2014)
I most enjoy revisiting characters from previous series, and
it's nice to be able to not have to focus so much on figuring
out the rules of the world in the successive books.
(Janie McGaugh 10:37pm April 24, 2014)
I enjoy watching the different characters as they evolve. It
always seems a bit sad when a series ends.
(LaRonda Atchison 10:39pm April 24, 2014)
I love reading series because of the characters. I love to see them grow and change as the story develops, making new friends we get to know in subsequent books. I love to see how their lives progress in your imagination just as our progress in reality. Although, I have to say that their lives tend to progress with quite a bit more "POP" than ours do. Yah! for fiction! We can have our cake and eat it too. Congratulations on finishing your series!
(Debbie Kelly 10:48pm April 24, 2014)
I only read South of Surrender. I'm working my way to reading the rest of this series and I do love that perfect price that is on Amazon and Barnes and Noble for the 4th book and the book set.
(Kai Wong 10:50pm April 24, 2014)
I enjoy finding out what happens to characters from earlier books. Series books have long been favorites of mine.
(Linda Henderson 2:36am April 25, 2014)
A series lets you hold onto the characters for longer.
(Mary Preston 6:02am April 26, 2014)
Congratulations on the publication of East of Ecstasy, the final book in your series! The Hearts of the Anemoi is an amazing series. I enjoy reading series because of the complex character development and amazing world building. Reading the next book in a series is like meeting an old friend you have not seen in awhile.
(Bonnie H 1:52pm April 28, 2014)
I love not having to finish right away, the story keeps going
(Brenda Kness 8:14am May 2, 2014)
Registered users may leave comments.
Log in or register now!