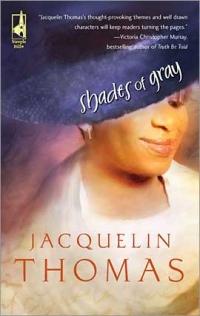 Purchase
Steeple Hill Women's Fiction
Steeple Hill
January 2006
Featuring: Sela Barnes
320 pages
ISBN: 0373785534
Trade Size
Add to Wish List

"You and I are not family, Sela. Let's get this clear."
Her mother-in-law had never liked Sela Barnes — nor, for that matter, had her father-in-law. They couldn't forgive the unplanned pregnancy that had led to Sela's marriage to their son, Rodney, and even twenty years and six beloved grandchildren later, their hearts hadn't softened toward their son's wife. Sela had given up trying to win them over, convinced an African-American daughter-in-law would never be acceptable to the senior Barneses. Then sudden illness stole Rodney from her. Now his parents were only too ready to cut Sela out of their lives — and take her children for their own.
Torn between rage and grief, and determined to fight for her sons and daughters, Sela turns to God for the first time and gains a new perspective. The means of healing the rift lies within the family, but only by letting go of the past will they be able to embrace the future...together.
Comments
No comments posted.

Registered users may leave comments.
Log in or register now!