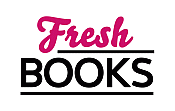 Your August adventures in reading
Anna DeStefano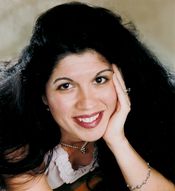 Blogging at Fresh Fiction
Anna Destefano | Let Your Heart Boom on Mimosa Lane
August 15, 2013
What wouldn't you do for the ones you love? Families are such amazing, inspiring things, and the best of them is what I honor Read More...
Anna DeStefano | What's Your Christmas Memory?
December 26, 2012
What's most important for me this time of year is feeling that rush of memories and smiles and hopes for another holiday season like Read More...
Anna DeStefano | Holiday Memories
November 8, 2012
CHRISTMAS ON MIMOSA LANE's Polly Lombard knows how to make this holiday absolutely Read More...
Anna DeStefano | Welcome to the Legacy...
May 23, 2011
It's a thrill to be back at Fresh Fiction, talking about the next novel in my exciting psychic fantasy series. Read More...
Anna Destefano | How does a story like The Firefighter's Secret Baby happen anyway???
April 16, 2010
I've been in love with heroes my whole life. Show me a romance fan who hasn't. We want to believe in the hero Read More...
Anna DeStefano | Legacies Are Amazing Things
November 18, 2009
As a writer, I hope creativity will be one of the gifts I pass on to my son. It can be a scary venture, weaving Read More...
Nationally bestselling author Anna DeStefano has searched her entire life for the soul of the matter at the heart of her world's mysteries. As a small child, she drew from her experiences, senses, and dreams to paint a lush fantasy world, filled with endless possibility and characters of her own creation. Putting pen to paper, Anna transforms these inner landscapes into rich storytelling. Her latest novel is Christmas on Mimosa Lane, Book 1 in her Season's of the Heart women's fiction/contemporary romance series with Amazon's Montlake imprint.
Hers is a realistic but optimistic vision, searching for hope and transformation through intense emotional journeys. Her fuel––the inner passions and conflicts of the characters she crafts. Much like a caterpillar transforms into a butterfly, Anna's characters face the ultimate of human choices: finding the courage to conquer their fears and thrive until, despite every obstacle, they become the beautiful things they're meant to be.
An author, workshop and keynote speaker, writing coach, and acquiring editor, Anna's creative vision permeates every challenge she undertakes. She wants you to stop, look, and keep digging, until you find the soul of your own fantasies. Her novels' rich blend of realism and fantasy invites Anna's readers into her creative mission to dig deeper and see each of life's moment with emotional honesty and clarity. Discovery and joy are her touchstones, regardless of how difficult her characters' journeys might be. She will challenge you to transform into all you're meant to be, as well. She speaks and blogs regularly. Join Anna's blog each week for Soul Of The Matter, Dream Theories, Things My Teenager Says, How We Write, Waterfall Challenges, and more.
Log In to see more information about Anna DeStefano
Log in or register now!
Series
Books:
Let Me Love You Again, May 2015
Echoes of the Heart #2
Paperback / e-Book
Here in My Heart, October 2014
Echoes of the Heart
Paperback / e-Book
Love On Mimosa Lane, February 2014
Seasons of the Heart #3
Paperback / e-Book
Three Days on Mimosa Lane, August 2013
A Seasons of the Heart Novel
Paperback / e-Book
Christmas On Mimosa Lane, November 2012
Seasons of the Heart #1
Trade Size / e-Book
A Sweetbrook Family, July 2012
e-Book
Her Forgotten Betrayal, June 2012
e-Book
Dark Legacy, May 2011
Trade Size (reprint)
Secret Legacy, May 2011
Trade Size / e-Book
Secret Legacy, May 2011
e-Book (reprint)
The Firefighter's Secret Baby, April 2010
Atlanta Heroes
Mass Market Paperback
To Protect the Child, January 2010
Paperback
Dark Legacy, September 2009
Mass Market Paperback / e-Book
Dark Legacy, August 2009
Legacy #1
e-Book (reprint)
Winter Heat, January 2009
Mass Market Paperback
To Save A Family, September 2008
Atlanta Heroes
Mass Market Paperback
To Protect The Child, June 2008
Atlanta Heroes
Paperback
Mothers Of The Year, April 2008
#1482
Paperback
Because Of A Boy, October 2007
Atlanta Heroes
Mass Market Paperback
All-American Father, April 2007
Miniseries: Singles?with Kids
Paperback
The Perfect Daughter, February 2007
Miniseries: Count on a Cop
Paperback
The Prodigal's Return, July 2006
Paperback
The Runaway Daughter, February 2006
Harlequin Superromance Series, #1329
Paperback
A Family for Daniel, June 2005
You, Me & The Kids, #1280
Paperback