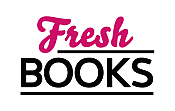 October ushers in great books with holiday themes!
Jaide Fox
Jaide Fox has always had a passion for fantasy and the paranormal, having discovered both at a young age and devouring every book she could get her hands on, watching every movie that even hinted at her interests. It wasn't until she was in high school that her mother introduced her to romance--and she was hopelessly hooked.
She lives in the middle of nowhere in a swamp, surrounded by all sorts of wild creatures (including snakes and spiders--which she gets rid of on sight!) and one mottled black cat who ambushes her from time to time.
Log In to see more information about Jaide Fox
Log in or register now!
Series
Books:
Skypirates, March 2006
Trade Size (reprint)
The Devil's Concubine, February 2006
Trade Size
The Devil's Concubine, February 2006
e-Book
Captured, February 2006
Trade Size (reprint)
Tripping through the Universe, November 2005
Trade Size (reprint)
Orgasmizer9000 and Other Stories, October 2005
Trade Size (reprint)
The Fallen, September 2005
Trade Size (reprint)
The Fallen, August 2005
e-Book
Tripping Through the Universe, August 2005
e-Book
Captured, July 2005
e-Book
Ultimate Warriors, June 2005
Trade Size (reprint)
The Shadowmere Trilogy, December 2004
Shadowmere
Trade Size (reprint)
His Wicked Ways, September 2004
e-Book
Ultimate Warriors, August 2004
e-Book
Intergalactic Mayhem Book 2: Intergalactic Pain in the Ass, March 2004
Intergalactic Mayhem #2
e-Book
Shadowmere Book 3: The Dragon King, December 2003
Shadowmere #3
e-Book
Intergalactic Bad Boys, October 2003
Intergalactic Mayhem #1 and #2
Trade Size (reprint)
Intergalactic Mayhem Book 1: Intergalactic Bad Boys, October 2003
Intergalactic Mayhem #1
e-Book
The Sexdroid, August 2003
e-Book
Shadowmere Book 2: Seduced by Darkness, May 2003
Shadowmere #2
e-Book
The Sky Fox, April 2003
e-Book
Winter Thaw/His Wicked Ways, March 2003
Trade Size (reprint)
Winter Thaw, March 2003
e-Book
Shadowmere Book 1: Untamed, January 2003
Shadowmere #1
e-Book