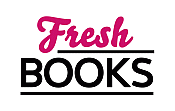 Great Summer reading - June releases
Lisa Childs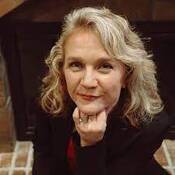 Blogging at Fresh Fiction
Lisa Childs | Author-Reader Match: HOTSHOT HERO ON THE EDGE
August 15, 2022
Instead of trying to find your perfect match in a dating app, we bring you the "Author-Reader Match" where we introduce Read More...
Lisa Childs is a New York Times, USA Today, and Publisher's Weekly Bestselling author of soon-to-be 100 books. Lisa is also a wife, mother, bonus mom, an avid reader, and a less avid runner. She loves to hear from readers through Facebook or her website.
Log In to see more information about Lisa Childs
Log in or register now!
Series
Legal Lovers | Coltons of Colorado | Hotshot Heroes | Bane Island
Books:
Baby Rescue Mission, September 2023
Mass Market Paperback
A Cowboy's Justice, April 2023
Mass Market Paperback / e-Book
Hotshot Hero in Disguise, March 2023
Hotshot Heroes #8
MP3 / e-Book
The Cowboy's Ranch Rescue, January 2023
Bachelor Cowboys #4
Mass Market Paperback / e-Book
Hotshot Heroes Under Threat, December 2022
Hotshot Heroes #7
Mass Market Paperback / e-Book
The Missing, November 2022
Bane Island
Mass Market Paperback / e-Book
Hotshot Hero on the Edge, September 2022
Hotshot Heroes #6
Mass Market Paperback / e-Book
The Bronc Rider's Twin Surprise, July 2022
Bachelor Cowboys # 3
Hardcover / e-Book
Hotshot Hero Under Fire, June 2022
Hotshot Heroes # 5
Mass Market Paperback / e-Book
Bodyguard Under Siege, April 2022
Bachelor Bodyguards #13
Mass Market Paperback / e-Book
The Cowboy's Unlikely Match, April 2022
Bachelor Cowboys #2
Mass Market Paperback / e-Book
Snowed In With a Colton, March 2022
The Coltons of Colorado # 2
Mass Market Paperback / e-Book
Afraid, March 2022
Mass Market Paperback / e-Book
Harlequin Romantic Suspense March 2022 - Box Set, February 2022
Hardcover / e-Book
A Rancher's Promise, January 2022
Bachelor Cowboys #1
Mass Market Paperback / e-Book
Justice Overdue, December 2021
Inspirational Cold Case Collection
Paperback / e-Book
The Hunted, December 2021
A Bane Island Novel #2
Mass Market Paperback / e-Book
Close Quarters with the Bodyguard, July 2021
Bachelor Bodyguards #12
Paperback / e-Book
The Runaway, November 2020
Bane Island
Mass Market Paperback / e-Book
Evidence of Attraction, December 2019
Bachelor Bodyguards
Mass Market Paperback / e-Book
Legal Attraction, May 2018
Legal Lovers
e-Book
Legal Seduction, February 2018
Legal Lovers
e-Book
Hot Pursuit, January 2017
Hotshot Heroes #4
Paperback / e-Book
Hot Seduction, September 2016
Hotshot Heroes #3
e-Book
Beauty and the Bodyguard, August 2016
Bachelor Bodyguards
Paperback / e-Book
Hot Attraction, April 2016
Hotshot Heroes #2
e-Book
Red Hot, January 2016
Hotshot Heroes #1
e-Book
Protecting the Pregnant Princess, February 2013
Paperback / e-Book
Vacation with a Vampire, July 2012
Mass Market Paperback / e-Book
Ransom For A Prince, March 2011
Paperback
Christmas With A Vampire, December 2010
Paperback
Mystery Lover, June 2010
Mass Market Paperback
His Baby Surprise, April 2010
Mass Market Paperback
Holiday With A Vampire III, December 2009
Mass Market Paperback
Once A Cop, September 2009
Mass Market Paperback
Once A Hero, May 2009
Citizen's Police Academy
Mass Market Paperback
Resurrection, March 2009
e-Book
Immortal Bride, March 2009
Mass Market Paperback
Once A Lawman, February 2009
Mass Market Paperback
Finally A Bride, October 2008
The Wedding Party
Mass Market Paperback
Forever His Bride, August 2008
The Wedding Party
Mass Market Paperback
The Best Man's Bride, May 2008
The Wedding Party
Paperback
Unexpected Bride, February 2008
The Wedding Party
Paperback
Christmas Presence, December 2007
Paperback
Witch Hunt: Damned, August 2007
Witch Hunt, # 3
Mass Market Paperback
Persecuted, April 2007
Miniseries: Witch Hunt
Paperback
Haunted, December 2006
Paperback
Learning to Hula, August 2006
Paperback
The Substitute Sister, March 2005
Paperback