Jodi Linton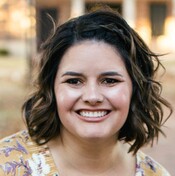 Blogging at Fresh Fiction
Jodi Linton | The Wannabe Smooth Talker
July 29, 2015
Barclay Publicity's Summer eReader Giveaway! More than 20 authors are sharing their best and worst pick-up lines during this EPIC eReader Read More...
Jodi Linton | How to Catch a Cowboy
January 12, 2015
So you've spent enough nights fantasizing about finding your own square jawed and sexy cowboy to tame the bronco bucking inside your blue jeans Read More...
Jodi Linton | Are y'all ready to saddle a cowboy?
March 24, 2014
Howdy Folks, Let's kick this cowboy hunting party off with a bang! I just can't believe I finally get to share sassy, pistol Read More...
Jodi Linton | Spurs. Trouble. Cowboys...and a Texas vacation on a budget
January 27, 2014
Okay, for starters I couldn't be anymore over the moon about 2014! This will be the year I finally become a published author. Can Read More...
Jodi Linton | Jax Garren Interview
December 21, 2013
For this blog I brought along my friend, author Jax Garren, to chat with me. We met in a whirlwind sort of fashion this past Read More...
Jodi Linton | There's nothing like a Cowboy!
November 18, 2013
"Courage is being scared to death, and still saddling up anyways"-John Wayne This is such good advice, and not just for cowboys. It applies Read More...
I'm just a girl from Texas, minus the big hair…and oh, yeah, a horse. My crew consists of two kiddos, one which inherited my makeup addiction, and a husband still living out his garage band dreams, but in our closet next to my shoe collection.
I love to hang out with my readers, discussing books, recipes and just everyday shenanigans. I got started in the romance community, which you might know a few of my books from there. Now, I'm all about the cozies…and the coffee. Yeah, can't forget that.
I'd love for you to come join my reader group, Jodi's Book Corner or come like me on Facebook to discover my books. And chat. Naturally.
Log In to see more information about Jodi Linton
Log in or register now!
Series
Deputy Laney Briggs | Dirty Sinners Motorcycle Club | Southwest Exposure
Books:
Nightmare On The Bike Trail, October 2021
Southwest Exposure #4
e-Book
Holiday Fake-out, October 2021
e-Book
Southwest Exposure Mysteries, July 2021
Southwest Exposure Mysteries Boxset #1
e-Book
Raiders Of The Campsite, May 2021
Southwest Exposure #3
e-Book
The Hiker's Guide To Murder, February 2021
A Southwest Exposure Mystery #2
e-Book
The Killer Outdoors, October 2020
A Southwest Exposure Mystery #1
e-Book
Make Mine A Heartbreaker, October 2016
e-Book
Heartbreakers and Heroes, July 2016
e-Book
Rebel Love, January 2016
Dirty Sinners Motorcycle Club #1
e-Book
Pretty Lawless, September 2015
Deputy Laney Briggs #3
e-Book
Pretty Shameless, January 2015
Deputy Laney Briggs #2
e-Book
Whatcha Gonna Do With A Cowboy, August 2014
Deputy Laney Briggs #1.5
Paperback / e-Book
Pretty Reckless, April 2014
Deputy Laney Briggs #1
Paperback / e-Book