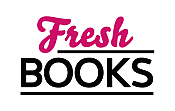 Sweet Romance + Thrilling Intrigue = February Best Reads
Reviews
Bad Girls Don't Marry Marines
by Codi Gary
"Can two people from opposite saide of the track find love?"
Posted December 7, 2014

Welcome to the small town of Rock Canyon, Idaho. This is a place where everyone knows everyone, rumors fly, and gossip runs amuck. Meet Valerie Willis. She's one of the immoral daughters of a reputable lawyer and politician, at least that's what they say about her behind her Read more...



Black Moon Draw
by Lizzy Ford
"New Twist on a Time Travel"
Posted December 7, 2014

Naia is having on heck of a time. Her fiance dumps her right before the rehearsal for their wedding. She decides to put on the beautiful purple dress that was to be worn for the dinner and drown her heartache in some red wine. To take her mind off of Read more...



On the Wilde Side
by Sandra Marton
"A Prequel to Kick Off the In Wilde Country Series."
Posted June 20, 2014

ON THE WILDE SIDE is a novella about the background of character General John Hamilton Wilde. It is the prequel to Sandra Marton's In Wilde Country series. The book starts out with the General in modern times. He's visiting the El Sueno ranch where he grew Read more...



Good Girls Don't Date Rock Stars
by Codi Gary
"One night may lead to a lifetime if the past can be forgiven"
Posted May 31, 2014

This is the second book in the Rock Canyon Romance series by Codi Gary. I read Things Good Girls Don't Do a few days ago, and I was up until 3:45 am finishing it. GOOD GIRLS DON'T DATE ROCK STARS was no different from the first in Read more...



Stephanie Shaw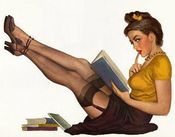 I am an avid reader of all types of books, with the exception of horror. My imagination works too well for that genre. ;) My favorites are romance of any kind, paranormal, and sci fi. I love a good cowboy, biker, or rock star thrown into the mix as well. I am a fast reader and have devoured over 300 books in a year. I also edit and do some PA work for a few indie authors. Other hobbies include singing and photography.
Features & Posts
No posts found.
No comments posted.