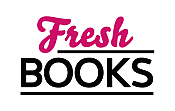 Curl up with a great March read!
Reviews
Nemesis Games
by James S.A. Corey
"NEMESIS GAMES Pulls You in and Keeps You Riveted...I've Never Enjoyed a Space Opera More!"
Posted June 2, 2015

Nearly three years have passed since Book 4, CIBOLA BURN, and the crew of the Rocinante needs a break. For that matter, so does their ship, a former Mars corvette which was either salvaged or stolen, depending on which government you believe. Docked at Tycho Station, the crew Read more...



Daniel Kingsman
Features & Posts
No posts found.