Spotlight on Mary Burton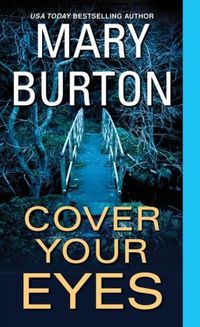 Kensington Zebra
November 2014
On Sale: October 28, 2014
Featuring: Rachel Wainwright; Deke Morgan
ISBN: 1420132113
EAN: 9781420132113
Kindle: B00JVW6GRO
Paperback / e-Book
Add to Wish List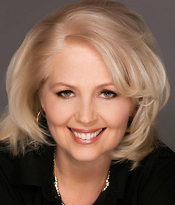 Books:
Cover Your Eyes
, November 2014
Paperback
Our First Christmas
, October 2014
Paperback
No Escape
, November 2013
Texas Rangers #2
Mass Market Paperback
The Seventh Victim
, February 2013
Texas Rangers #1
Paperback
The Lightkeeper's Woman
, April 2012
Paperback
The Unexpected Wife
, April 2012
Paperback
Heart of the Storm
, February 2012
Paperback
Before She Dies
, February 2012
Paperback
Merciless
, February 2011
Mass Market Paperback
Senseless
, January 2011
Mass Market Paperback
The Tracker
, December 2010
Montana Mavericks
Paperback
Dying Scream
, December 2009
Paperback
Dead Ringer
, November 2008
Paperback
Silver Bells
, November 2008
Paperback
Cold Case Cop
, January 2008
Paperback
I'm Watching You
, December 2007
Paperback
Wise Moves
, July 2006
Paperback
The Arsonist
, March 2006
Paperback
A Season Of The Heart
, October 2005
Mass Market Paperback
In Dark Waters
, July 2005
Paperback
Once I knew my victim was a singer, I couldn't resist setting my new romantic suspense novel, COVER YOUR EYES, in the tradition-soaked legendary "Music City." It's the first of four stories I'm setting there and it introduces Nashville Police Department homicide detective Deke Morgan and his three siblings, all involved in the family business of fighting crime.
COVER YOUR EYES explores the dark side of this extraordinary city, where I pit Deke against lawyer Rachel Wainwright. Her fight to free a convicted killer threatens not just the department's reputation but that of Buddy Morgan, Deke's illustrious law enforcement father, who closed the case thirty years ago. Deke, protective of his colleagues and his father's legacy, and Rachel, determined to reopen the investigation into the death of singer Annie Rivers, are at odds. Both are unwilling to share new information or potential evidence.
Suddenly, the details of the decades-old killing take on new meaning when the beating death of a young, rising star on Nashville's music scene leads to a string of violent slayings linked by echoes of the past. At first the only connection is a simple one. Each woman sang her swan song at Rudy's bar, the centerpiece of Lower Broadway's four block stretch of honky-tonks and restaurants. Anonymous clues, new evidence and continued attacks make it clear that no one involved is safe, especially Rachel. The time for secrets is clearly over, and she and Deke join forces, risking everything to stop the rampage.
While the people of Nashville may not appreciate my bringing killers to their city, I most assuredly appreciate their town, especially Music Road's South Broadway. When Rudy's opened there forty years ago, the area was dilapidated, rife with abandoned buildings and none of the legendary glamour of the area that has become synonymous with country music. Now it's a lively, revitalized, fun and, yes, trendy destination merging the old and new, including a favorite stop of mine, Mike's Ice Cream shop.
I hope you'll join me in Nashville with COVER YOUR EYES when it goes on sale Tuesday, October 28th. Next up among the Morgan family is second son Rick in BE AFRAID (May 2015). He's left the uniformed division and joined the homicide team. Alex, an agent for the Tennessee Bureau of Investigation, takes center stage in I'LL NEVER LET YOU GO (November 2015). Then it's forensic expert Georgia's turn.
Best,
Mary
P.S. Guess who I'm spending the holidays with? #1 New York Times bestselling author Lisa Jackson, Mary Carter, and Cathy Lamb. My novella, A Ranger for Christmas, is featured along with holiday stories from each of them in the anthology OUR FIRST CHRISTMAS. So nice to be in such good company!
---
REVIEWS FOR COVER YOUR EYES—
"Fantastic work with never a dull moment."
Suspense Magazine
"With sharp detail, a nicely developed romance, and stellar plotting that distributes clues with chilling precision, Burton's latest "lock your door and keep the lights on" thriller beautifully kicks off her new series of four Nashville-set mysteries dealing with the Morgan family."
Library Journal
"Chilling suspense . . . one heck of an exciting ride."
RT Book Reviews
---
A Brief Excerpt from COVER YOUR EYES...
"Help me figure this out?"
The question mark didn't hide the command woven around the words. "Me. But I'm the enemy."
The intensity in his eyes softened a fraction. "Perhaps not as bad an enemy as I first thought."
Electricity snapped between them and a force she'd never known tugged at her. Suddenly, she wanted to touch hi. To feel the rough stubble of his chin under her fingertips and against her cheek.
Jesus, Rachel, really? He's the last guy you should¾
Rachel silenced the warning. "Thanks."
Deke's gaze ignited with an intensity that nearly took her breath away. She felt devoured by his gaze and he'd not made one step toward her.
He was a man who lived his life apart. Out of necessity, yes, but also maybe a little out of fear. She understood that fear. The fear of feeling too much. Their kind of emotion was a double-edged sword that cut easily.
But in this moment consequences hovered on a distant horizon far out of sight. She had only now and the tension pulling her toward him.
She took one step. "Stay."
© 2014 Mary Burton COVER YOUR EYES
---
ABOUT MARY BURTON
New York Times and USA Today bestselling author Mary Burton is the author of twenty-two published novels and four novellas. Among her best known works are You're Not Safe, No Escape, The SeventhVictim, Before She Dies, Merciless, Senseless, Dying Scream, Dead Ringer and I'm Watching You. Her passion for accuracy in her stories has taken her to forensic seminars, the firing range and, as a student, to the Writers Police Academy in Jamesburg, North Carolina, the Richmond FBI's Citizen's Police Academy and Sisters-in-Crime's Forensic University.
Mary is also well-known for her trade paperback original novels written as Mary Ellen Taylor, the Old Town Alexandria-set THE UNION STREET BAKERY, SWEET EXPECTATIONS and the upcoming AT THE CORNER OF KING STREET (May 2015).