Spotlight on Janet Dailey
Books:
Texas True
, August 2014
The Tylers of Texas
Hardcover
Merry Christmas, Cowboy
, October 2013
Paperback
Bannon Brothers: Triumph
, June 2013
Bannon Brothers
Hardcover
You're Still The One
, March 2013
Paperback
A Cowboy Under My Christmas Tree
, October 2012
Paperback
To Santa With Love
, October 2011
Paperback
Trust
, August 2011
Bannon Brothers #1
Hardcover
Santa In Montana
, October 2010
Mass Market Paperback
Santa in a Stetson
, October 2009
Paperback
Mistletoe and Molly
, October 2007
Paperback
Calder Storm
, September 2007
Paperback (reprint)
Something More
, July 2007
Hardcover
Homecoming
, May 2007
Paperback
Calder Pride
, February 2007
Paperback (reprint)
Illusions
, February 2007
Paperback (reprint)
Eve's Christmas
, October 2006
Paperback
Lone Calder Star
, May 2006
Calder Family Series
Paperback (reprint)
Happy Holidays
, October 2004
Paperback
Terms Of Surrender
, July 1993
Mass Market Paperback (reprint)
http://janetdailey.com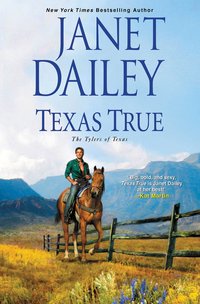 The Tylers of Texas
Kensington
August 2014
On Sale: July 29, 2014
272 pages
ISBN: 0758293933
EAN: 9780758293930
Kindle: B00IKOTNOC
Hardcover / e-Book
Add to Wish List

"Big, bold, and sexy, Texas True is Janet Dailey at her best!" --Kat Martin
He's the one who got away.
The cowboy who claimed her heart before taking off on a tour of duty, planning never to return. But Beau Tyler is back, and Natalie Haskell feels defenseless against the powerful pull of the brawny soldier. Especially when she finds herself suddenly widowed and needing the shelter of his strong arms.
She's the hometown sweetheart.
The girl Beau left behind but never forgot, despite his battle-scarred soul. Now Natalie is the real reason he's staying on at the ranch, despite rumors that he was somehow involved in her late husband's death. Because something in Beau has stirred to life again--something he believed his painful past had destroyed. And not even wild horses can keep him from the woman he still loves. . ..
"Dailey confirms her place as a top mega-seller." --Kirkus Reviews
Janet Dailey's first book was published in 1976. In the twenty-six years since, she has written ninety-nine more novels and become the third largest-selling female author in the world, with 325 million copies of her books sold in nineteen languages in ninety-eight countries. She is known for her strong, decisive characters, her extraordinary ability to recreate a time and a place, and her unerring courage to confront important, controversial issues in her stories.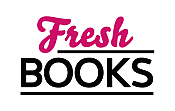 Hot romance, blistering suspense in July