Spotlight on Maggie Shayne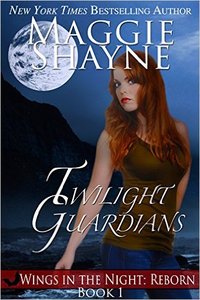 Wings in the Night: Reborn #1
Thunderfoot Publishing
September 2014
On Sale: September 1, 2014
Featuring: Charlie O'Malley; Killion
ISBN: 1500762954
EAN: 2940152239089
Kindle: B00LXJGKLU
e-Book
Add to Wish List

Catch up with Maggie Shayne's Wings in the Night: Reborn series
Get book 1 FREE!
Maggie Shayne's Wings in the Night: Reborn series
"My inspiration has always been Maggie Shayne and her Wings in the Night Series. Sexy, thrilling, a must-read!"
–Christine Feehan
Twilight Guardians
Free through August 31st!
Wings in the Night: Reborn #1
e-Book

They told 20-year-old Charlie O'Malley that they had a cure for the rare blood condition that would eventually kill her–an untested, experimental cure. All they wanted in return was for her to join their elite military team and train to kill the Undead.

She took the deal, not because she cared so much about extending her life, but because it would make her strong–stronger than ordinary humans. Strong enough to kill the vampire who'd pretended to love her, taken her blood, used her body, and murdered her mother.

Killion was the last of his kind, or so he thought. When he found Charlie, he felt the pull. She had the rare Belladonna Antigen all vampires had as humans. Vampires were compelled to protect those rare mortals they called The Chosen. But with Charlie, the bond was different, more powerful than anything he's felt before, and impossible to resist, even though surrendering to it will probably get him killed.

Ancient vampire elders Rhiannon and Roland come out of exile, risking their lives to help their mortal friend Roxy reclaim her granddaughter. But before the tale ends, their lives will be forever changed.

Join Maggie Shayne as she returns to her most beloved series of all time with this new beginning….

---

EDGE OF DARKNESS anthology

Dead by Twilight by Maggie Shayne

Bloodsuckers may be an accepted minority but one of them is getting away with murder. Until a female vamp teams with a mortal detective to end the killing spree. Now the night belongs to them—and so does every pleasure and danger lurking in the shadows.

---

TWILIGHT VENDETTA

Wings in the Night: Reborn #2
Paperback (Amazon) / e-Book (all e-retailers)

Devlin doesn't like humans. Most would support the extermination of the entire vampire race, and that's exactly what will happen, unless his plan to organize a resistance force succeeds.

Emma is the only mortal who's ever managed to get under his skin. She's haunted him his entire life. He senses when she's in trouble, is drawn to her by energies he cannot understand.

Emma is a thrill seeker who makes a hefty living writing about her adventures. Now, she wants to walk with vampires, to live among them. The book she'll write afterward will be the work of a lifetime, and will help establish peace between the races. Education, enlightenment, understanding–these are the ways to end the current climate of fear and violence.

Devlin is determined to visit destruction on humans.
Emma is determined to stop him, even if it means betraying the powerful passion that burns between them, and the feelings underneath, feelings so explosive that even she is afraid to plumb them too deeply.

Now, anti-vampire forces have taken captives–two young mutants Devlin is sworn to protect, and Emma's own peacenik father.

Emma and Devlin must find common ground to save innocent lives, and to prevent the annihilation of a species. Maybe his, or maybe her own. And in such close proximity, with so much at stake, the feelings they've been fighting, reach the boiling point.

---

Pre-Order and save $2!
THE RHIANNON CHRONICLES

Releases on Halloween 2015

The most powerful love in existence faces the most sinister threat imaginable.

I am Rhiannon, and this is my story.

Century upon century, the love between my Roland and I has deepened into something as rare and powerful as immortality itself. We are leaders among our kind. And recently, we've taken in three orphans, mutants known as the Offspring, created by DPI for one purpose; to hunt and kill vampires.

I never thought I would have the chance to be a mother, and I adore the three seven-year-olds. But DPI is desperate to get them back.

They captured Roland, nearly got us all, and naturally I turned over heaven and earth to get him back. And did. But he's not the same. Something happened to him in DPI's evil hands, and now it feels as if the threat to the children is coming from within my own home.

I might be forced to choose between the innocent children I adore, and the man who is my very heart and soul. What is a Queen of Darkness to do?
New York Times and USA Today bestselling, RITA® Award winning Author Maggie Shayne published 62 novels and 22 novellas for five major publishers over the course of 22 years. She also spent a year writing top story arcs for CBS's Guiding Light and As the World Turns and was offered the position of co-head writer of the former. An offer she tearfully (it was lots) turned down. It was scary, turning down an offer that big. But in March 2014, she did something even scarier. She went indie. And it went so well that by July 2015 she incorporated her business, Thunderfoot Publishing Inc. She's never enjoyed her job more.
This new frontier of publishing is bringing Maggie success like she's never seen before in two distinct areas of her work. First, her contemporary western romances, The Texas Brands series and the Oklahoma All-Girl Brands. And secondly her beloved paranormals, including the Wings in the Night series, which has the distinction of being the second vampire romance novel series ever, launching just a year after Lori Herter's Obsession series created a new genre.
This year, Maggie is writing two spin-off series for fans of both these genres. The McIntyre Men, spun from the Oklahoma Brands, launches with a special holiday anthology this Thanksgiving.
She's also written and published the first 3 of a new phase for her vampires, Wings in the Night: Reborn.
Maggie is also an acclaimed thriller writer with her award winning Brown and de Luca novels, and many more.
Maggie Shayne is extremely accessible to her readers, interacting with them daily, via her Facebook pages and twitter accounts.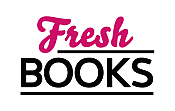 Turn a leaf for great reads in September