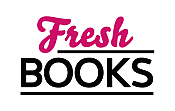 New Year, New Books!
"Light, humor-filled Regency romance."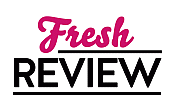 Reviewed by Margaret Ohmes
Posted May 16, 2005

Miss Emily Sinclair has suffered through years of the whole courtship ritual, which she detests. Had she found someone to love her adventurous spirit, unconventional manners and unfashionable flaming red hair, things might have been different. But she won't tie herself and her fortune to any man determined to change her once their vows are spoken. Now, on the eve of finally becoming officially "on the shelf," her father announces she has one month to find a husband of her choosing or she must marry her stepmother's cousin, the dreadful Mr. Richley. Emily has a chance meeting with a handsome stranger, the first man to ever fire both her heart and her soul, but time is running out. What will it take to get this man to the altar?
Lord Brandon Davenport is a confirmed bachelor, a decision he made after seeing the difficulties marriage caused his friends and after having every young miss pushed his way by marriage-minded mothers. But that was before he met "her," a beautiful woman who dashes about in midnight rainstorms, thinks nothing of wearing men's breeches and refuses to give him her real name. Emily and Brand are locked in a dangerous game of uncovering the identities of highwaymen, and Brand is both awed and fearful of her participation. Yet in the crowded gaiety of a ballroom, his spunky miss is about to deliver her greatest surprise, one that will ultimately change both their lives.
Secondary characters refuse to take a back seat in this light, humor-filled story set in English 1800s. Although some sections are heavy on introspection, it does permit the corresponding character's thoughts and motivation to be captured in detail. I would like to have heard more from the hero throughout the book, since the second half of this story moves much more quickly once the hero plays a more prominent role. At that point, you won't want to put it down.
SUMMARY
She needs to find a husband but in truth would rather not... Miss Emily Sinclair has just answered the summons that will change her life. On the eve of spinsterhood, she is offered a month to find a willing gentleman or suffer a marriage to her stepmother's odious cousin. Neither choice seems palatable. He wants to remain a bachelor and is weary of marriage- minded misses... Lord Brandon Davenport has had more than enough of marriage- the infidelity, the gossip, the inconvenience. It has all reaffirmed his conviction to never involve himself in such a predicament. Of course, need and want are very different matters...or are they? When the two find themselves grudgingly paired in the ambush of highwaymen, temper is matched equally with desire, leading Emily to realize that Brand is the perfect prey for her husband hunt. But is Brand too cagey to be caught in her trap?
---
What do you think about this review?
Comments
No comments posted.

Registered users may leave comments.
Log in or register now!