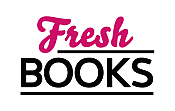 May Books to Delight
"Who would be a high school teacher? All that paperwork!"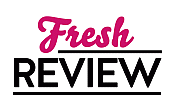 Reviewed by Clare O'Beara
Posted April 23, 2020

Brae Hill Valley is a misnamed high school off the interstate in Texas. I learned a lot of rules and regs about attending school in Texas while reading this tragi-comic tale of a year in which the educators, as well as the pupils, are being judged for ADEQUATE YEARLY PROGRESS. Dr. Miguel Barrios is the principal of the school, where everyone is desperately trying not to profile any pupil or teacher as coming from a low-income district – although all the kids do – or underachiever families, which can vary. Dr. Barrios is not in favour of the move by authorities to appoint new office-speak observers and points-based spreadsheets to grade every class for success. All the teachers are trying to leave no kid behind, but some of the young people won't attend, won't listen, or won't participate.
Lena Wright is an English teacher and she likes to read at an open-mic night for mainly African American poets. Although she feels comfortable around the plant-mad science teacher Hernan Hernandez, whose father was a Mexican landscaper, it never occurs to her that the polite Hernan would like to ask her out. Just as much as the kids she teaches, she's impressed by the jazzy star of the stage.
Math teacher Maybelline Galang actually enjoys putting together folders, binders, annotated work in plastic slipcases. She works so fast and takes grading essays to an evening out, because it's just what teachers have to do. Coach Ray is pretty much her opposite and he cares deeply about the boys who have less hope to achieve academically. If they could keep their pants on they could play their way to college. Watch out for strong language around Coach. I think this intensity is partly a sublimated longing to care for his own young daughter, who lives with her mom and new stepdad.
The mysterious history teacher is Kaytee Mahoney, writing her anonymous blog which grows a rapid following. Teachers seem to love disputes. Nobody, though, enjoys the ever-growing strings of initials and initiatives with which they contend daily. If you have to be achievement-oriented during TCUP, OBEI, and more for the Global Schoolhouse School Choice Solutions with its bottom-line policies, you might have the incentive to leave. And frankly, the reader would wish that the nicer teachers get better jobs. But where does that leave the students, who need, above all, a human teacher to deal with, not the online solutions being proposed? Anyone working in academia, or taking a college course, will be to some degree familiar with the situations since college admins do love paperwork. Author Roxanna Elden has done her stint of teaching and I don't envy her the job. Tact, forbearance, endless patience, good memory – and if you're blessed with good colleagues, that would go a long way towards your ADEQUATE YEARLY PROGRESS. Enjoy this packed read and see if you laugh, cry, or empathise with teachers who quit. We don't appreciate their hard work enough.
SUMMARY
A debut novel told with humor, intelligence, and heart, a "funny but insightful look at teachers in the workplace…reminiscent of the TV show The Office but set in an urban high school" (The Washington Post), perfect for fans of Tom Perrotta and Laurie Gelman.

Roxanna Elden's "laugh-out-loud funny satire" (Forbes) is a brilliantly entertaining and moving look at our education system.

Each new school year brings familiar challenges to Brae Hill Valley, a struggling high school in one the biggest cities in Texas. But the teachers also face plenty of personal challenges and this year, they may finally spill over into the classroom.

English teacher Lena Wright, a spoken-word poet, can never seem to truly connect with her students. Hernan D. Hernandez is confident in front of his biology classes, but tongue-tied around the woman he most wants to impress. Down the hall, math teacher Maybelline Galang focuses on the numbers as she struggles to parent her daughter, while Coach Ray hustles his troubled football team toward another winning season. Recording it all is idealistic second-year history teacher Kaytee Mahoney, whose anonymous blog gains new readers by the day as it drifts ever further from her in-class reality. And this year, a new superintendent is determined to leave his own mark on the school—even if that means shutting the whole place down.
---
What do you think about this review?
Comments
No comments posted.

Registered users may leave comments.
Log in or register now!