"What to expect of someone finding their way again"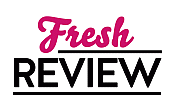 Reviewed by Clare O'Beara
Posted September 10, 2019

Peyton Prescott is obliged to go on a book tour with her publisher's publicist Mitch Mathis. Heads up to readers; the memoir details her journey through breast cancer treatment. Not yet a year out of chemo, Peyton has been given little chance to let go of her stress and experience THE WONDER OF NOW. Her loving brother Logan, a photographer, talked her into letting him document her illness and recovery, as an inspiration to others.
Peyton, a travel writer, is sure she'll get the eventual all clear, but just in case that doesn't happen, she can't bring herself to start a new relationship. She also feels less womanly with her reconstructed body. Mitch treats her like any client, but his growing admiration for the lady fools him into thinking they might have a future. They're from different sides of New York, but this book tour takes place in European cities – Rome, Barcelona, London – so their differences are not immediately highlighted.
This convincing adult romance is partly about self-obsession. Peyton has been through so much – and forced to re-live it by the book tour - that to me, as far as she's concerned everything that happens is all about her. Starting or not starting a relationship is all about her. Even her brother's engagement party is about Peyton. Maybe this explains how we are told of her future sister in law, Claire, several times during the book, but after we've met Claire near the end, we get a throwaway line about a gunshot wound previously smashing her hip (in some way related to Peyton). Wouldn't that be worth a mention? Wouldn't at least one of the bloggers on the book tour ask about it, especially if they were recovering at the same time? I actually rechecked the novel to see if there had been an explanation I'd missed; no. Maybe it's elsewhere in the Sanctuary Sound series.
We do feel sympathy for the determined lady, who saw friends in hospital lose the fight, but I felt more badly for Mitch, who describes losing his father to a similar illness. Any reader who wants to know how to help a survivor could very well start by reading THE WONDER OF NOW. If survival is partly a mindset, a store of powerful, happy memories and exciting plans, making the most of daily life, can only help. Family and friends are shown as being at their best when they support, not when they retreat. Jamie Beck powerfully layers the experiences to show us what to expect of someone finding their way again. Occasional swearing occurs; I think this makes our characters more human.
SUMMARY
Moving on has never been harder—or so perfectly unpredictable…
Peyton Prescott would give anything for the carefree life she knew before breast cancer changed everything. But instead of using her second chance to move forward, she's stuck promoting the memoir her brother convinced her to write, thus reliving the very battle she wants to forget. If she hopes her European book tour will allow her to enjoy revisiting her favorite travel-writing destinations, she's wrong: her PR whiz is too consumed with his own goals to consider her needs.
Mitch Mathis has relied on discipline to achieve his goals, and with his new firm's success riding on Peyton's book launch, he must keep her on task. They're here for business, not pleasure. And Mitch won't let unbridled desire harm his professional reputation—not again.
When frustrated expectations and attraction throw the tour into chaos, it challenges everything Mitch and Peyton believe about themselves, life, and love, forcing these opposites to consider whether they can embrace the change they need to grow.
---
What do you think about this review?
Comments
No comments posted.

Registered users may leave comments.
Log in or register now!