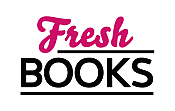 Sweet Romance + Thrilling Intrigue = February Best Reads
"A masterful blend of history, the occult and adventure."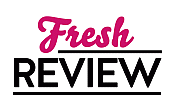 Reviewed by Viki Ferrell
Posted September 1, 2019

Thriller Paranormal - Supernatural
THE SHOWSTONE opens in Iraq in 1989 with Hiram Donovan finding an archeological piece on a dig that he mails back to his wife in the United States. Hiram dies in Iraq a few days later. Fast-forward thirty years, Cal Donavan, Hiram's son, is ending the semester teaching at Harvard and has big plans for his summer furlough when he gets a call that his mother was murdered. There has been a break-in, but nothing is taken. Cal sets out to find answers, and his summer takes a whole new direction.
While cleaning up his mother's apartment, Cal and his girlfriend Jess find an envelope that was mailed from his dad in Iraq in 1989. It had never been opened. The envelope contains a black obsidian stone and a note card with Dr. John Dee's name. After a little research, Cal learns that this is a Showstone used for scrying, an ancient art of magic and connecting with God through an angel tongue. Additional research takes him to Arizona to meet Eve, a present-day scryer and authority on the subject. When Cal is attacked in his own home and questioned about the stone and a papyrus that should have accompanied it, he sets out to find the papyrus. The story morphs into a trek around the globe to beat the bad guys in finding the papyrus that contains the 49th Call.
THE SHOWSTONE is Glenn Cooper's fourth novel in his Cal Donavan Thriller series. I've thoroughly enjoyed all of them, but this one is a little different adventure. It delves into Cal's relationship with his dad and why he traveled the path he has taken in life. Mr. Cooper masterfully blends true historical events with fictional characters and happenings. The pacing of the story is quite good, the characters (good and bad) are very believable, the storyline is captivating, and the history/archaeology is mystifying as always. There are lots of little side trips into the past, revealing the history of the stone and the art of scrying. The plot focuses on the seedy characters who want to use the occult for religious and political purposes. I was a little disappointed that Cal did not make another trip to the Vatican and visit his dear friend The Pope, who has been featured in all his other adventures. Can't wait for the next one!
SUMMARY
Mysticism, angels, evil spirits: Harvard Professor Cal Donovan investigates a scrying stone linked to the death of his parents.

Algosh, Iraq, 1989. During an archaeological excavation Hiram Donovan uncovers a piece of meticulously knapped obsidian. Instinct tells him to hide it from others on the dig, so he sends it back to his wife in America with a note: John Dee, British Museum/Scrying stone? Days later Hiram is murdered with it made to look like an accident. But there was a witness.

Decades later, on his death bed, the witness confesses to what he saw. Shortly afterwards, Cal Donovan – Professor of Archaeology at Harvard and Hiram's son – is told his mother has been killed. Upon finding the parcel still unopened alongside his father's mysterious note referencing Queen Elizabeth's astrologer and alchemist, Cal sets out to discover the truth.

What he finds are fanatics determined to obtain the mystical stone, but for what purpose...?
---
What do you think about this review?
Comments
No comments posted.

Registered users may leave comments.
Log in or register now!