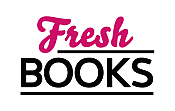 Sweet Romance + Thrilling Intrigue = February Best Reads
"A spectacular Victorian romance... an impressive debut!"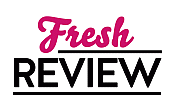 Reviewed by Danielle Dresser
Posted August 29, 2019

Annabelle Archer is the poor daughter of a vicar who receives the chance of a lifetime: a scholarship to be amongst the first female students at Oxford. The woman funding the scholarship is in charge of the rising women's suffragist movement, and exchange for paying tuition, the recipients must take part in recruiting men of the aristocracy to support their cause. Without knowing it, Annabelle approaches the movement's harshest critic, the Duke of Montgomery. After their first disastrous meeting, Annabelle and her friends devise a plan to get an invitation to the ducal estate through Montgomery's mischievous younger brother, and once they're there, things will never be the same. . .
Sebastian, Duke of Montgomery, has worked hard to keep his family's noble name from ruin by any means. But financing vast properties and managing his younger brother's hijinks have run him ragged. Encountering Annabelle in town and then at his home, Sebastian is caught off guard by her tenacious spirit. He knows he could never marry her, but Annabelle makes him question everything he holds dear and considered right.
With orders from the Queen to bring down the bluestockings, Sebastian is torn between doing what is demanded of him and what he truly desires. And Annabelle is confounded by her attraction to a man who stands against what she believes, and her need to continue her studies. Can she change his mind, without losing her heart?
BRINGING DOWN THE DUKE by Evie Dunmore is a spectacular historical romance debut and the first book in the League of Extraordinary Women series. Readers will feel for Annabelle, a determined young woman who wants to make the most of life. When the opportunity to study at Oxford arises, she does whatever it takes to get there, even if that means standing up to her stingy cousin, who she is beholden to for a place to live. Once she's at Oxford, Annabelle meets a delightful group of fellow female scholars - their strong friendships are among the highlights of the novel, and hopefully, all of their stories will be told in the League of Extraordinary Women series. Sebastian is a hero who takes time to warm to - he is referred to as icy, both in demeanor and appearance - but once he lets his guard down around Annabelle, he's a goner, and it's delightful to watch him fall. The differences in class, political leanings, and worldly experiences cause misunderstanding, but thankfully, these characters are able to talk things through, leading to a deep and meaningful connection. BRINGING DOWN THE DUKE is emotional and well-written. . . an impressive debut.
SUMMARY
A stunning debut for author Evie Dunmore and her Oxford Rebels in which a fiercely independent vicar's daughter takes on a powerful duke in a love story that threatens to upend the British social order.

England, 1879. Annabelle Archer, the brilliant but destitute daughter of a country vicar, has earned herself a place among the first cohort of female students at the renowned University of Oxford. In return for her scholarship, she must support the rising women's suffrage movement. Her charge: recruit men of influence to champion their cause. Her target: Sebastian Devereux, the cold and calculating Duke of Montgomery who steers Britain's politics at the Queen's command. Her challenge: not to give in to the powerful attraction she can't deny for the man who opposes everything she stands for.

Sebastian is appalled to find a suffragist squad has infiltrated his ducal home, but the real threat is his impossible feelings for green-eyed beauty Annabelle. He is looking for a wife of equal standing to secure the legacy he has worked so hard to rebuild, not an outspoken commoner who could never be his duchess. But he wouldn't be the greatest strategist of the Kingdom if he couldn't claim this alluring bluestocking without the promise of a ring…or could he?

Locked in a battle with rising passion and a will matching her own, Annabelle will learn just what it takes to topple a duke….
---
What do you think about this review?
Comments
No comments posted.

Registered users may leave comments.
Log in or register now!