"Blackmail turns into a Fake Romance in this black comedy!"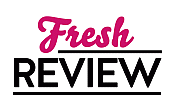 Reviewed by Jennifer Rummel
Posted August 28, 2019

Romance Comedy | Young Adult Contemporary | Women's Fiction
After losing her book editing job, Clara Montgomery also loses her apartment. She's forced to move in with her little brother and his fiancé. While hunting for a new job, she takes a job cleaning abandoned storage units. Charlie, the owner, advises her to be on the lookout for valuable items. Clara stumbles onto some horrifically gross items. She's stunned when she discovers a famous actor's resume for an escort service. For a hot second, she and her best friend think of calling the tabloids, but she's not going to ruin the Caspian's life.
When she drunk dials Caspian to tell him his secret is safe with her, he shows up on her doorstep. They have a major fight after which he persuades her into attending his publicity events with him. Feeling guilty, she agrees. But the further he pushes, the more she pushes back. She's not interested in being arm candy. She doesn't care about being seen in public with him. His behavior is atrocious. But when she realizes he's acting, and he shows her his true self, feelings begin to stir.
CRASHING THE A-LIST shows the dark side of the tabloids, the paparazzi, and the potential for blackmail. Her guilt allows her to be swept away into a world she's not interested in joining. There's a darkness to the beginning of the relationship, but Clara's earnestness shines through. Time and time again, she stands up for herself. Even at a low point in her life, she knows her worth. The secondary characters steal the book, particularly Charlie and Cici.
SUMMARY
After four months of unemployment, former book editor Clara Montgomery is still stuck sleeping on her little brother's ugly couch in Queens. Determined to keep her minuscule savings account intact, she takes a job clearing out abandoned storage units, but is in no way prepared for stumbling upon dead snakes or trying to identify exactly where the perpetual stench of beets is emanating from.
When Clara comes across a unit that was once owned by an escort service, she finds the brothel "résumé" of a younger Caspian Tiddleswich… an astonishingly famous British actor. Her best friend thinks she should sell the gossip to a tabloid to fund her way off the couch from hell, but Clara instead manages to track down Caspian's contact info, intending to reassure him that her lips are sealed.
Unfortunately, Caspian misinterprets Clara's attempt at altruism and shows up on her doorstep, accusing her of blackmail. When the paparazzi capture a photo of them together, Caspian's PR team sees an opportunity to promote his latest film—and if Clara wants to atone for her "crimes," she'll have to play along. Pretending to be Caspian's girlfriend seems like it will be a tolerable, if somewhat daunting, penance… until their fake romance becomes something more than either of them expected.
---
What do you think about this review?
Comments
No comments posted.

Registered users may leave comments.
Log in or register now!