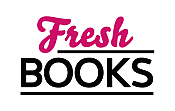 Sweet Romance + Thrilling Intrigue = February Best Reads
"A delightful romantic comedy debut, set at the Ren Faire!"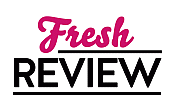 Reviewed by Danielle Dresser
Posted August 22, 2019

Emily has moved to Willow Creek, MD, to help out her sister, who was in a terrible car accident, and her teenage niece. Basically, she's been playing chauffeur to and from school and physical therapy appointments, but with her sister becoming more capable on her own and her niece out of school, Emily isn't sure what she's going to do over the summer. When her niece decides to volunteer for the local Renaissance Faire and needs an adult to volunteer with her, Emily reluctantly agrees to be a tavern wench. Thrust into the fun and quirky world of the Faire, Emily meets a colorful cast of characters devoted to making the Faire as authentic as possible. In charge of the volunteers and overall tone of the Faire is Simon, an uptight English teacher who takes things way too seriously and immediately makes Emily feel like she isn't doing a good job.
Emily decides to make the most of her summer, corset and all - she works out some ideas to make the tavern run smoother, she starts helping out at a local bookstore, and she makes friends with her fellow Faire volunteers. As she and Simon start to interact, she learns more about his past, why he's so devoted to the Faire, and that there's more to him than meets the eye. . . especially when he's in character as a charming and sexy pirate. But, with the end of summer looming, the question of what Emily is going to do next rises up again. Will she stay in Willow Creek or will she move on?
WELL MET by Jen DeLuca is a delightful romantic comedy debut! A Renaissance Faire is an interesting and fresh setting for a romance novel, and Emly is a wonderful heroine to follow through her personal journey of growth and love. She makes genuine connections with her sister and niece, two people she's always kept at arm's length. The side characters who inhabit the Faire are hilarious - there's a hot guy in a kilt, another sassy tavern wench, and of course, a formidable and wise Queen. Simon is a great hero and his reasons for being so prickly with Emily reveal themselves over the course of the novel and felt authentic and genuine. Watching Emily and Simon work their way from enemies to lovers is adorable and they both make a lot of personal progress. WELL MET is an enjoyable and cute contemporary romance.
Learn more about Well Met
SUMMARY
All's faire in love and war for two sworn enemies who indulge in a harmless flirtation in a laugh-out-loud rom-com from debut author Jen DeLuca.
Emily knew there would be strings attached when she relocated to the small town of Willow Creek, Maryland, for the summer to help her sister recover from an accident, but who could anticipate getting roped into volunteering for the local Renaissance Faire alongside her teenaged niece? Or that the irritating and inscrutable schoolteacher in charge of the volunteers would be so annoying that she finds it impossible to stop thinking about him?
The faire is Simon's family legacy and from the start he makes clear he doesn't have time for Emily's lighthearted approach to life, her oddball Shakespeare conspiracy theories, or her endless suggestions for new acts to shake things up. Yet on the faire grounds he becomes a different person, flirting freely with Emily when she's in her revealing wench's costume. But is this attraction real, or just part of the characters they're portraying?
This summer was only ever supposed to be a pit stop on the way to somewhere else for Emily, but soon she can't seem to shake the fantasy of establishing something more with Simon or a permanent home of her own in Willow Creek.
---
What do you think about this review?
Comments
No comments posted.

Registered users may leave comments.
Log in or register now!