"Worst Fake Date Ever (Sort of)"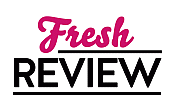 Reviewed by Jennifer Rummel
Posted August 22, 2019

Romance Contemporary | Romance Sports
Angel s desperately trying to finish nursing school and obtain her degree. She wants to build a better life for herself and her son Jose, who has asthma and his medicine is expensive. She's doing the best she can but between her bartending job, her nursing internship, and studying, she's spread a little thin. A helpful stranger helps calm her son during an asthma attack while she's trying to get the doctor. When the same man spies her at the bar, he makes a move. She throws a drink in his face, losing her job. Little did she know that he's a famous pitcher for the Yankees and he has troubles of his own. He's due at training camp next week, but an injury isn't healing properly. Between the injury and his past scandals, his career is in jeopardy.
Caleb isn't a bad guy, and he tracks Angel down to apologize. After another setback to his injury, he visits the same doctor. It's pure coincidence that it's the same place where Angel's interning. When the press start gathering outside, he knows that word of his injury can't get back to the team. He asks Angel to be his fake girlfriend. Against her better judgement, Angel agrees. Angel isn't interested in fame, but she does see a different side of Caleb than he shows to the media. What starts out as a one- time moment spins out of control. Could they become an item for real?
THE PERFECT DATE shows off the celebrity lifestyle of cars, clothes, parties, and dealing with an entitled crowd. For one night, Angel becomes Cinderella, but the magic wears off. Angel's confidence grounds Caleb as her head refuses to be turned by the temptation of fame. She's a down to Earth single mother who doesn't have time for that nonsense. She has her priorities in line and she's not about to back down when she's so close to achieving her dreams. She's determined, fierce, and smart.
SUMMARY
When a single mom ends up playing an unwilling fake girlfriend to a charming playboy baseball player, love suddenly turns everything upside down in this fun, heartwarming multicultural romance.
Angel Gomez has never lived by the book. A Bronx-based unwed mother by the time she was sixteen, Angel'Äôs personal mission has always been to show the world that a Puerto Rican girl is not to be messed with―especially by a man. The only thing that matters to Angel, now, is providing for her son and earning enough tips at the club to complete her nursing degree along the way. Love is nowhere on her agenda.
Caleb 'ÄúThe Duke'ÄĚ Lewis is a star pitcher for the Bronx Bolts whose romantic escapades make delicious fodder for gossip columns. But lately he'Äôs been trying to keep a lower profile―so much so that when he meets Angel, first while she'Äôs in her nurse uniform and the next time behind the bar, she has no idea who Duke is, fails to fall for his obvious charm, and ends up throwing a drink in his face! She is the perfect woman for Duke...to fool the tabloids into thinking he'Äôs finally settling down. But what begins as a charade soon has Duke and Angel hurtling into a full-blown romance that rocks each of their worlds and begs the question: Is this the real deal―or are some love stories just too good to be true?
---
What do you think about this review?
Comments
No comments posted.

Registered users may leave comments.
Log in or register now!