"Who would kill an old woman and kidnap her grandchild?"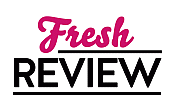 Reviewed by Magdalena Johansson
Posted July 16, 2019

Amish | Thriller Police Procedural
An old woman is out picking walnuts with her two grandchildren when she hears a sound from inside the abandoned farmhouse where they are. No one lived on the farm for a long time so no one should be inside the house. A little time later is the woman dead and one of the granddaughters has been kidnapped. Kate Burkholder has to figure out who would want to hurt the old woman and why did the person in question take one of the children? Kate has a feeling that the people related to the old woman and some around her in the Amish community have a secret. That they are hiding something that made someone kill...
SHAMED by Linda Castillo is the 11th book in the Kate Burkholder series and I'm almost ashamed to say that this is only the third book I've read so far. Ashamed why? Because the books are so good, the writing has a flow that makes me breeze through the books. I love to read about the Amish culture especially in comparison to the modern world. Anyhow, I hope to get to the books I've missed one day. But, until then will I praise this book's wonderful story and especially the fact that the mystery was so engaging to read about. And also very sad. I don't want to reveal more than that since I find it's better to read mystery books without too much knowledge about the plot.
I really like Kate Burkholder and I find her past as an Amish intriguing and the reason for why she left the community is tragic. But, the fact that she once was Amish makes her a great Chief of Police since she knows the Amish community. This book is excellent and I recommend it and the series warmly!
Learn more about Shamed
SUMMARY
In this gripping thriller from New York Times bestselling author Linda Castillo, a devastating murder exposes an Amish family's tortured past.
The peaceful town of Painters Mill is shattered when an Amish grandmother is brutally murdered on an abandoned farm. When Chief of Police Kate Burkholder arrives on the scene, she learns that the woman's seven-year-old granddaughter is gone, abducted in plain sight. Kate knows time is against her?the longer the girl is missing, the less likely her safe return becomes. The girl's family is a pillar of the Amish community, well-respected by all. But Kate soon realizes they're keeping secrets--and the sins of their past may be coming back to haunt them. What are they hiding and why?
Kate's investigation brings her to an isolated Old Order Amish settlement along the river, a community where family is everything and tradition is upheld with an iron fist. But the killer is close behind, drawing more victims into a twisted game of revenge. Left behind at each new crime scene are cryptic notes that lead Kate to a haunting and tragic secret. What she uncovers threatens to change everything she thought she knew about the family she's fighting for, the Amish community as a whole?and her own beliefs.
As time to find the missing girl runs out, Kate faces a harrowing choice that will test her convictions and leave one family forever changed.
---
What do you think about this review?
Comments
No comments posted.

Registered users may leave comments.
Log in or register now!