"Silk merchants, silver and spies; what has Mistress Blanchard got into this time?"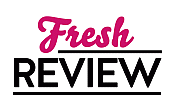 Reviewed by Clare O'Beara
Posted July 15, 2019

The widowed Mistress Ursula Blanchard is sitting peacefully at her Surrey home in 1582, dreaming of her trotting horse stud farm and embroidery, when visitors on horseback bring worrying tidings. A WEB OF SILK is about to be spun, and unwary folks will soon be caught. I love these books.
A young man from a neighbouring household is found shot dead in the forest, the crossbow bolt still in his chest. Sir Francis Walsingham summons Ursula, who has to leave before the inquest in order to attend the Queen's Spymaster. Giles Frost, another neighbour of hers, has recently moved into his house, along with his two young daughters. Frost is known to be passing information to the Spanish, currently England's enemies. Sir Francis suggests that Ursula should befriend the family and teach the girls embroidery since their mother has died. She can bring staff as chaperones. She can also do some spying. At this point in her life, Ursula, discreet half-sister to Queen Elizabeth, only wants peace and quiet. But she's not able to refuse what amounts to a royal command.
Giles Frost is a personable trader, prospering from the import of silk from the Italian states. This ties in nicely with a talk I attended recently on how Italy's home grown silk undercut the Chinese Silk Road trade. Dyed and undyed fabric, embroidered silk and velvet silk, are in great demand among the rising middle class and wealthy. This tale also informs us about the design and manufacture of stained glass windows. Ursula should know better by now, I found myself thinking, but she still gets involved in searching for a missing item of value, which is a way of showing the reader all around the medieval house, gardens, and grounds. While the young girls, Julia and Jane, are demure and keen to learn, the atmosphere in their home is oppressive, and some servants are unwelcoming, even spiteful.
Fiona Buckley is an old hand at describing medieval homes, meals, and personages, and she has once more researched extremely well. The splendid part of reading a series – now in its seventeenth book – is that each part can focus on a different aspect of the times while carrying on the main theme. We know that Mistress Blanchard will survive but as in previous tales, not all secondary characters we've come to know fare so well. Relax, unwind A WEB OF SILK and enjoy your historical crime fiction.
SUMMARY
August, 1582. The queen's spymaster, Sir Francis Walsingham, has ordered Ursula to keep an eye on her new neighbour, Giles Frost, who is rumoured to be spying for King Philip of Spain. Arriving at Knoll House on the pretext of teaching his two daughters embroidery, Ursula's secret mission is to feed false information to Frost to pass on to the Spanish.
Walsingham has assured Ursula that she'll be in no danger. But events take a decidedly sinister turn when a body is found in the woods near Ursula's home, a stained glass window is smashed and a bridal dowry is stolen.
What secrets are contained within the Knoll House … and is Ursula being lured into a lethal trap?
Excerpt
So far our night's adventure had been easy, but this was not. We did have light, but there were still misleading shadows. Furthermore, not only was the width of the stairs narrow but they had narrow treads as well, and in these restricted circum­stances the chest seemed to grow in size and bulkiness, tilting wilfully and slipping a little because my fingers were sweating. I had thought that Dale would have had sweaty fingers, but I seemed no better. We descended gingerly one step at a time, with a certain amount of whispered acrimony.
'It's leaning to the left, straighten it up . . . My left, madam, please!'
'I can't! My thumb's caught against the wall . . . Ow!'
'Don't make such a noise! Hoist it up a bit . . .'
'It won't . . . Yes, got it! Now it's steady . . . Oh, God, where's the next step down . . .?'
'Don't lurch! I'm being thrown off balance.'
'I'm not lurching on purpose! Brockley . . .?'
'What is it? Why have you gone rigid?'
'I'm sure I heard something!' I whispered. 'Up the stairs, behind us.'
For a few breathless moments we stood absolutely still, but there was no sound beyond a creak as a gust of wind swept round the house. And then, distant now because we were almost at the first turn, there came a faint snore and after that a scuttle of rodents' feet.
'That's what you heard, rats and snores. Here's the turn. Put your end down, madam, and move the lantern.'
'There's no point in addressing me as madam while you're giving the orders!'
---
What do you think about this review?
Comments
No comments posted.

Registered users may leave comments.
Log in or register now!