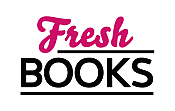 Start your holiday reads in November
"The Ocean Liner is both gripping and chilling to read..."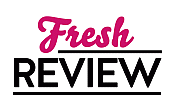 Reviewed by Magdalena Johansson
Posted July 7, 2019

It's not long ago that I read THE DESIGNER by Marius Gabriel, a book that I came to enjoy quite a lot. So, when I saw this book for the first time, I was intrigued, especially since there was no attached blurb at the moment. All I knew is that I wanted to read it. And, I'm happy to say that THE OCEAN LINER is just as good as THE DESIGNER.
SS Manhattan is bound for New York with 1,500 passengers desperate to either get home or to leave an unsure future in their homeland. For cousins, Masha and Rachel Morgenstern, this is a journey with a chance to survive since the threats to them and their families are growing stronger. However, their joy of going to a more secure future is plagued by the knowledge that their families are left behind.
Other passengers are famous men like Igor Stravinsky and Arturo Toscanini who both have to flee an uncertain future in Europe. Then, we have Rose Kennedy, who is traveling with some of her children back to the United States. Her daughter Rosemary is getting more and more out of hand, and the latest stunt is falling in love with a musician. Her promiscuity is something that Rose just can't abide. And, soon they have to do something about that. There is also a Thomas, a young Nazi with secrets of his own.
And below, under the surface is there a German submarine hunting the next ship to sink.
All these people, all these different stories makes THE OCEAN LINER a great book. I have to say that I was fascinated by all these people's stories but for me Rosemary Kennedy's story that was the most interesting and tragic. I would love to write more about the voyage, but I don't want to give away too much of the book. So, I will keep it safe and say that the writing is excellent, and I love the mix of fictional and real people. It's a book that is both gripping and chilling to read. And, there is a moment in the book when it's also awfully nerve-wracking thrilling. It's a splendid book that I warmly recommend!
SUMMARY
As war engulfs Europe, 1,500 passengers risk everything to find a brighter future.

Cousins Masha and Rachel Morgenstern board the luxury liner the SS Manhattan bound for New York, desperate to escape the concentration camps that claimed the rest of their family. America offers a safe haven, but to reach it they must survive a hazardous Atlantic crossing.

Among their fellow passengers fleeing the war, each with their own conflicts, secrets and surprises, are the composer Igor Stravinsky, making a new start after a decade of tragedy, and Rose Kennedy, determined to keep her four children from harm. Particularly worrying to Rose is her daughter Rosemary, a vivacious but troubled woman whose love for a Californian musician may derail her family's political ambitions. And then there's young Thomas, a Nazi with a secret…

But, under the waves, the Manhattan is being stalked by a German U-boat. Will any of those aboard the ocean liner ever achieve their dream of a new life in America?
---
What do you think about this review?
Comments
No comments posted.

Registered users may leave comments.
Log in or register now!