"How can serving the homeless and rescuing runaways be so lucrative?"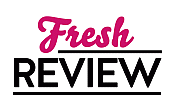 Reviewed by Viki Ferrell
Posted July 7, 2019

Peter Ash is just returning to work after six months of recuperation from his last case. His office, Eurocrimes Division, has been moved from London to Germany, a more centralized location for the twenty-eight countries they serve. His first case back is personal. His partner\'s cousin is missing from the university she attends, and his team has been tagged to find her. He learns that his partner, Francesca (Frankie) Varg, is already on the ground in Estonia working undercover as Cesca Volk, a homeless runaway.
Peter\'s team also includes Laura Byrne, an expert computer analyst who guides Peter along his was as he goes to Estonia to investigate and keep Frankie safe. It is believed that Frankie\'s cousin, Irma Lutz, is mixed up with a cult / religion called One World, that is using run-away girls for the sex trade. Frankie easily ingratiates herself with a soup kitchen volunteer who works for One World. There she meets their leader, The Shepherd. He invites Cesca (Frankie) to join their organization, telling her he sees much potential in her to be a leader in their group. Frankie is in, but what follows is a harrowing experience, not just for Frankie, but for her cousin as well. Is it just sex-trade, or is there something bigger, even global, at work here?
THE BLACK SHEPHERD is an exciting Eurocrimes Thriller by Steven Savile that you will not be able to put down. It\'s not exactly action-packed, but the cyber technology behind the investigation moves at lightning speed, enabling Peter to move in real time to keep pace with the One World organization. The plot moves steadily along to keep the reader engaged. The characters on the investigative team are a mixture of diverse personalities who work together quite seamlessly. The female characters are strong, smart, and driven. Peter is a little more laid back, but ready to engage at a moments notice. The supporting characters are a mixed bag, but you never know if they are trustworthy or not. THE BLACK SHEPHERD is the second installment in Mr. Savile\'s new series, and I look forward to this continued story.
SUMMARY
Frankie Varg of the Eurocrimes Division heads to Tallinn, Estonia, in search of her young cousin who's believed to have dropped out of university to join One World, a religion many believe to be nothing more than a fanatical cult.
Hot on her heels is her field partner Peter Ash, who's searching for the identity of a woman's charred body found in the woods close to Tallinn. When Peter arrives in the city, he finds Frankie attempting to infiltrate One World by posing as a runaway sleeping rough.
Brought into One World's all-encompassing embrace, Frankie is shown the work the organisation does with the homeless around the world. But is it all a cover-up for their more nefarious activities? Who is their leader, the mysterious Shepherd? What clues will the burnt body uncover . . . and is Frankie out of her depth?
Excerpt
All she wanted to do was slip away and disappear, find a different street in a different city to call her home. She wasn't going to bind her life to a man who would drug and rape her. That was fucked in a very different way. No. They could do their binding rituals and pretend marrying a thirteen-year-old kid off to a grown man was natural, but she wasn't going to be a part of it. Part of her wanted to try to save the girls, but they didn't want saving, and it wasn't like she could even save herself. And what if she did? What if by some miracle she found a way to get them all out of here? The Shepherd would find more and replace them easily enough. There were thousands of lost souls out there looking for the light he offered.
So, she slipped away, running into the night and the darkness of the forest.
She moved slowly at first, conscious of every sound.
Moonlight barely filtered through the skeletal limbs of the trees, casting silver and shadows across the virgin snow. Every few yards she stumbled and reached out for the support of the nearest trunk to stop herself from falling face-first to the ground. Every time she reached out she left blood on the bark. Fear had her heart beating faster, her breathing coming shorter. The drug was still in her blood, diluted by the adrenaline, but still potent.
She didn't look back, because if she did there was every chance she'd still see the lights from the compound.
She ran with no sign of the trees thinning out, and no lights up ahead.
She ran towards the dawn, knowing they were going to wake up, knowing they were going to miss her, knowing that they were going to hunt her.
She had never been so afraid of sunlight.
She ran on, praying to the night.
Stay dark.
But she couldn't run forever.
She needed to find somewhere to rest.
Somewhere to hide.
She saw the torches, their lights waving around in the darkness. She heard feet crunching through the snow. She should have known they'd find her. She'd left scuffed tracks and blood. All she could think was run, outrun them, keep running, and never look back.
She looked for a path through the trees, torn between sneaking and plunging headlong into the forest. She had no idea how the sound would travel. Every footstep sounded so loud in her ears. She needed to believe she could make it. That there was a way out.
The hope lasted a matter of seconds.
She heard a voice cry, 'There she is!'
She threw herself forward, overhanging branches clawing at her face as she plunged through them. She ran until she thought her lungs were about to burst. And then she ran some more, stumbling and slipping in the snow and on the roots that grew up out of the soil. And still she ran, lungs heaving, as the voices behind her grew relentlessly closer.
She leaned against a tree, struggling to breathe.
The ice-cold air burned her lungs.
She turned around with her hands held up in surrender.
'I'm sorry, I'm sorry,' she said, though the words came out wrong, anything beyond the placatory sound lost in the gasps between them. She shielded her eyes against the torches that shone painfully brightly in her face, seeing only black shadows where there were men behind them. 'I woke up in a strange place and I panicked . . .'
'You disappoint me,' The Shepherd said. There was such sadness in his voice.
She held out her hand for him to take, a little girl lost, wanting to be brought back to the light. She was thinking fast, desperate thoughts, trying to save her herself by becoming what she thought he wanted.
'I don't like this feeling. I had such high hopes for you. I thought you were ready. I was wrong.'
She heard the shot after the bullet had slammed her up against the tree trunk, punching the air out of her lungs. She wanted to say something; to say sorry. It didn't hurt. She couldn't feel anything.
She still held out her hand as she slid down into the dirt.
He didn't take it.
---
What do you think about this review?
Comments
No comments posted.

Registered users may leave comments.
Log in or register now!