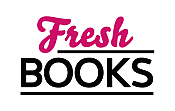 Best books for October
"Only one can be the top designer..."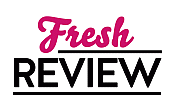 Reviewed by Magdalena Johansson
Posted July 5, 2019

Women's Fiction Historical | Historical
Lily Sutter had no idea that an invitation from her brother to come to Paris would introduce her both to Elsa Schiaparelli and Coco Chanel. The year is 1939, and the Nazi threat is growing stronger and stronger. However, in Paris is it already war - a fashion war between Chanel and Schiaparelli. For Lily, it all starts with her wanting a Schiaparelli dress instead of a Chanel. Suddenly, Lily a teacher, is offered a job at Schiaparelli store. But it's a time of unrest and being in Paris at the time could be dangerous...
Last year I read THE PARISIANS by Marius Gabriel and, just as with this book, Coco Chanel is an important person in the story. And, just as with the Marius Gabriel book I reviewed, I find that the made-up person - in this case, Lily Sutter - was the book's weakest part. I think it's because when you write a story about real people and add made-up people, it's a great risk that the made-up people just can't compete with the charisma of people like Chanel and Schiaparelli. That's how I felt when I read this book - that the war between Chanel and Schiaparelli, or anything that concerned them, was far more interesting than what happened in Lily Sutter's life. Lily's just a pawn in a game. Chanel and Schiaparelli are the queens that made this book worth reading.
THE LAST COLLECTION is definitely worth reading. I enjoyed both women's struggle to be the top designer and, since I pretty much had never heard of Schiaparelli before reading this book, it made me curious to learn more about her.
SUMMARY
An American woman becomes entangled in the intense rivalry between iconic fashion designers Coco Chanel and Elsa Schiaparelli in this captivating novel from the acclaimed author of The Beautiful American.

Paris, 1938. Coco Chanel and Elsa Schiaparelli are fighting for recognition as the most successful and influential fashion designer in France, and their rivalry is already legendary. They oppose each other at every turn, in both their politics and their designs: Chanel's are classic, elegant, and practical; Schiaparelli's bold, experimental, and surreal.

When Lily Sutter, a recently widowed young American teacher, visits her brother, Charlie, in Paris, he insists on buying her a couture dress—a Chanel. Lily, however, prefers a Schiaparelli. Charlie's beautiful and socially prominent girlfriend soon begins wearing Schiaparelli's designs as well, and much of Paris follows in her footsteps.

Schiaparelli offers budding artist Lily a job at her store, and Lily finds herself increasingly involved with Schiaparelli and Chanel's personal war. Their fierce competition reaches new and dangerous heights as the Nazis and the looming threat of World War II bear down on Paris.
---
What do you think about this review?
Comments
No comments posted.

Registered users may leave comments.
Log in or register now!