"Lydia Chin must help a cousin who is accused of murder!"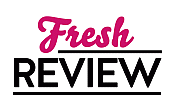 Reviewed by Magdalena Johansson
Posted July 5, 2019

I'm not one of those that must read a book series from the beginning. I love picking up a book in a series, no matter which book it is. If I'm lucky, I get curious and want to learn more about the history of the characters and previous cases the characters have been involved with. PAPER SON by S.J Rozan is the twelth book in the Lydia Chin & Bill Smith series and I had never heard of the series or the author before I read this book. What appealed to me was the beautiful cover and the fact that the story takes place in the Deep South. I love crime novels with this setting.
In this book Lydia Chin, an American-born Chinese private detective from Chinatown, NYC, is "hired" by her mom to travel down to Clarksdale, Mississippi to help her cousin who is accused of murder. Lydia's mother is convinced that the young man is innocent. And, since Lydia's mother is very convincing (doesn't take no for an answer), Lydia is soon on her way down to Clarksdale to help her cousin she didn't know she had. Of course, her partner Bill Smith is traveling along as well.
I found PAPER SON to be an easy book to get into. Lydia and Bill seem to be more than working partners, and that fact alone makes me eager to read the books from the start. I also found I really like Lydia's mother because she's a very dominant person and I quite enjoy the fact that she calls Bill the "White baboon". Storywise I find everything concerning the history of the Chin and Tam family interesting while the part that dealt with online gambling was not my cup of tea. Gambling is just not something I find interesting. I'm more interested in family secrets, et cetera. It's a good book and I'm looking forward to reading more books in the series.
SUMMARY
The latest Lydia Chin/Bill Smith mystery takes the acclaimed detective duo into the Deep South to investigate a murder within the Chinese community.

The Most Southern Place on Earth: that's what they call the Mississippi Delta. It's not a place Lydia Chin, an American-born Chinese private detective from Chinatown, NYC, ever thought she'd have reason to go. But when her mother tells her a cousin Lydia didn't know she had is in jail in Clarksdale, Mississippi—and that Lydia has to rush down south and get him out—Lydia finds herself rolling down Highway 61 with Bill Smith, her partner, behind the wheel.

From the river levees to the refinement of Oxford, from old cotton gins to new computer scams, Lydia soon finds that nothing in Mississippi is as she expected it to be. Including her cousin's legal troubles—or possibly even his innocence. Can she uncover the truth in a place more foreign to her than any she's ever seen?
---
What do you think about this review?
Comments
No comments posted.

Registered users may leave comments.
Log in or register now!