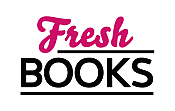 Start your holiday reads in November
"Eliza Carmody's homecoming will stir up trouble..."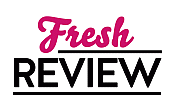 Reviewed by Magdalena Johansson
Posted July 5, 2019

Eliza Carmody has to return to her hometown of Kinsale when she is assigned a legal case concerning a fire that a company is accused of starting. She tries to keep a low profile so that the people don't know that she's there for the company's sake. However, when she arrives in town she is a witness to an attack and she recognizes the man in question that attacks. This is just the beginning of an eventful stay. Many years ago, her best friend disappeared and now they have discovered bones at a historical homestead. What really happened that night Grace disappeared? It seems that now the truth may finally come out...
SECOND SIGHT is an Australian whodunnit book with lots of suspects. The story shifts from present time to the past when Eliza was young and we get to see several people's POV of what happened that night Grace disappeared. It's not easy to figure who is guilty or not in this tale with everyone either having, or seeming to have, secrets in their closets. This is the first book I've read by Aoife Clifford and I definitely want to read more books by her. I found I really liked the story's construction, with several people's POV telling their side of the story of the past event. It's like each person gives a piece of a puzzle. I have to admit that so many people acted so guilty that the only real way to figure out who was innocent was when the person ended up dead...
SUMMARY
When Eliza Carmody returns to her small hometown after a destructive wildfire, she witnesses a crime that draws her back into the mysteries of a childhood she thought she\'d left behind for good.

When the biggest legal case of her career brings Eliza Carmody back to Kinsale, the hometown she thought she had left forever, she witnesses an old friend commit a crime that sends her on a dangerous quest to uncover the mysteries of her childhood that the rest of the town seems willing to ignore.

With her friend on the run and the police investigating the bones of an unidentified dead body at a historic homestead near town, Eliza becomes convinced that the truth lies in her memories of the New Year\'s Eve years ago when her friend Grace disappeared from Kinsale forever.

While Eliza desperately explores the connections between the crimes of the present and those of the past, she begins to suspect that no one — even her own family — is telling the truth.
---
What do you think about this review?
Comments
No comments posted.

Registered users may leave comments.
Log in or register now!