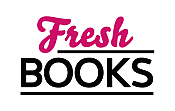 May Books to Delight
"A royal trio of treats for historical detective readers"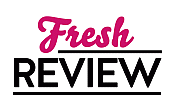 Reviewed by Clare O'Beara
Posted June 23, 2019

The first thing to say about this lively amateur detective book is that it is three books, what used to be called an omnibus edition: BERTIE AND THE TIN MAN; BERTIE AND THE SEVEN BODIES; BERTIE AND THE CRIME OF PASSION. These were all published in the late 1980s or early 1990s and have now been reissued as one entertaining volume called BERTIE.
The Prince of Wales for a considerable period was Albert, known as Bertie, who became King Edward VII. As the monarch was the long-lived and respected Queen Victoria, Bertie enjoyed considerable revelry without too many responsibilities. British author Peter Lovesey proposes that Bertie must have been aware of crimes, frauds and so on among the elegant set who attended parties and races. With time on his hands, he might have become an amateur crime solver. Many writers will be saying, "why didn't I think of that!" Too late, Peter Lovesey got there first.
Fred Archer, a popular top jockey who rode Bertie's horse to victory, shoots himself while allegedly delirious with typhoid. As Bertie had suffered typhoid fever previously, he doubts anyone's capacity to do this deed. Hence he demands an inquest, heads up to Newmarket and begins an investigation. On his own birthday. While Bertie recalls a race day to his mind, most of the adventure is spent in various homes, punctuated by a sudden and unwelcome dip in the Thames. A drowning, a ghostly rider, and a pet cockatoo are just some of the elements in this entertaining intrigue, BERTIE AND THE TIN MAN. Keep reading!
The second instalment, BERTIE AND THE SEVEN BODIES, deals with a country house party which is graced by the prince and his long-suffering wife, Alix. A lady called Queenie Chimes is taken ill during dinner and can't be saved. Was she poisoned? If so, nobody else was affected. Bertie is there to walk out and shoot (hundreds of) pheasants, so he's not easily deterred. During the day, however, a man is found shot dead (with a pistol, not a shotgun). Bertie immediately takes over supervising an investigation. Well, nobody can refuse him.
In the third book, BERTIE AND THE CRIME OF PASSION, our dashing prince visits Paris and meets French artist Toulouse Lautrec, famous for painting dancing girls. And, naturally, the prince meets some dancing girls. Enough said. With the great, the good and the celebrated personalities of the day making appearances, this omnibus BERTIE by Peter Lovesey has a steamer trunk full of splendid characters. All you need to do is try whether you can solve the murders before the prince. Fans of historical mysteries will be delighted.
Learn more about Bertie
SUMMARY
Albert Edward, Prince of Wales—Bertie, as he's known—is the eldest son of Queen Victoria and future King Edward VII. Bertie is a pleasure-seeker, always searching out the best meals, the most beautiful women, and the most lavish parties. As Prince Regent, Bertie is expected to behave like a proper royal and avoid scandal. Instead, his thrill-seeking tendencies lead him to discover his love for an unprincely hobby: sleuthing. Bertie is not the best detective, but that does not stop him from trying to solve every case that crosses his path, including the feverish suicide of a charismatic socialite, the mysterious death of a member of the royal hunting party, and the murder of the son-in-law of an old friend.
---
What do you think about this review?
Comments
No comments posted.

Registered users may leave comments.
Log in or register now!