"A Fortune's trip to Texas is dangerous."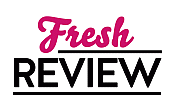 Reviewed by Kim Roller
Posted June 20, 2019

Sheriff Paxton Price comes across an accident and goes to the rescue of a beautiful woman. Georgia Fortune has come to Texas to attend the wedding of a recently found uncle her family didn't know existed. Is the accident intentional or not? Who is trying to stop the wedding? Can the sheriff save her without falling in love? What happens when she just wants a fling with her sexy hero?
Paxton Price just found an overturned car while on patrol. Hanging upside down is a pretty, scared woman. After rescuing Georgia Fortune from her car and comforting her, Pax tries to not feel any attraction for the woman, especially when he finds out she's "One of those Fortunes." As his investigation proceeds, he realizes that the accident was intentional and that Georgia's life is in danger. He keeps a close eye on her. She's attracted to Paxton and flirts with him and wants to hang out with him. As he protects her and they get to know each other, they have different ideas of a relationship they want to have.
A FORTUNE'S TEXAS REUNION is a suspenseful story of love and revenge. A switch of romantic roles is a unique take on a love story. The Lost Fortunes mini-series continues with the sixth story of a local sheriff whose opinion changes when he meets the woman of his dreams. As always, the long-running multi-author and many years series of the Fortunes of Texas continues to keep your attention.
SUMMARY
From "office wife" to love for life
Landing a job as Austin Fortune's assistant was a dream come true for Felicity Schafer—until she made the mistake of falling for her boss! But the brooding executive was nursing wounds from a nasty divorce, so she kept her distance. Now, after five years, Felicity seems no closer to a promotion—or to getting Austin to open up. Will giving notice finally get Austin to take notice?
---
What do you think about this review?
Comments
No comments posted.

Registered users may leave comments.
Log in or register now!