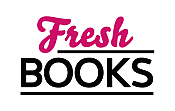 Start your holiday reads in November
"Never build a house on a haunted ground..."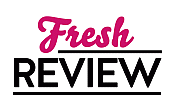 Reviewed by Magdalena Johansson
Posted June 6, 2019

Thriller Paranormal - Supernatural
Helen and Nate think they have found the perfect spot for building their dream house. What they don't know is that the area is said to have been cursed since a witch was hanged in 1924. At first, life there seems harmonious. They are working together, but slowly things start to happen, for instance, tool and other things go missing and one day there is a strange bag outside there temporary home. Could it really be that the place is haunted...?
One of the best books I've read is THE WINTER PEOPLE by Jennifer McMahon. Since I read that book have I read BURNTOWN and McMahon's latest, THE INVITED. And, as much as I want to like both books do I feel that no neither book so far has evoked the same feeling in me as when I read THE WINTER PEOPLE. I'm not saying that this is a bad book by any means- the writing is good, but it just lacks the same elements that made THE WINTER PEOPLE a moving read.
In THE INVITED, I found the story not to be as surprising as I assumed it would have been. While I liked reading it, it wasn't chilling or very mysterious. I often felt like I was several steps ahead of the characters and had to wait for them to catch up. That being said, the ending was not predictable, and I appreciated that. Story-wise, I found the plot interesting, but not thrilling. I Liked how both Helen and Nate find themselves obsessed with the events in their own ways; Helen with the witch legend and Nate with a rare white deer. And I also liked how the house in many ways is built to be haunted. That's not the usual way when it comes to haunted house stories.
In THE INVITED may not be my favorite book by Jennifer McMahon, but it was an intriguing read nonetheless.
SUMMARY
A chilling ghost story with a twist: the New York Times bestselling author of The Winter People returns to the woods of Vermont to tell the story of a husband and wife who don't simply move into a haunted house—they build one…
In a quest for a simpler life, Helen and Nate have abandoned the comforts of suburbia to take up residence on forty-four acres of rural land where they will begin the ultimate, aspirational do-it-yourself project: building the house of their dreams. When they discover that this beautiful property has a dark and violent past, Helen, a former history teacher, becomes consumed by the local legend of Hattie Breckenridge, a woman who lived and died there a century ago. With her passion for artifacts, Helen finds special materials to incorporate into the house—a beam from an old schoolroom, bricks from a mill, a mantel from a farmhouse—objects that draw her deeper into the story of Hattie and her descendants, three generations of Breckenridge women, each of whom died suspiciously. As the building project progresses, the house will become a place of menace and unfinished business: a new home, now haunted, that beckons its owners and their neighbors toward unimaginable danger.
---
What do you think about this review?
Comments
No comments posted.

Registered users may leave comments.
Log in or register now!