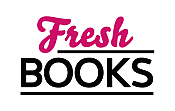 Start your holiday reads in November
"Manolos, Money, and Manhattan... a flirty fling of a novel!"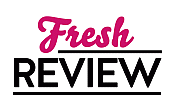 Reviewed by Danielle Dresser
Posted May 28, 2019

Women's Fiction Contemporary | Contemporary Chick Lit
Naomi Powell avoids going to the unexpected funeral of her deceased lover by escaping to Central Park, but she never thinks she'll see his unhappy wife and his other mistress doing the same. Instead of having an all-out catfight, they decide to become friends and look out for each other, so they're never betrayed by a man again...
CEO of a successful and glamorous accessory empire, Naomi finally feels like she has made it, and to prove it once and for all, she's bought a lavish apartment on Park Avenue. When she moves in, though, she's surprised to see none other than Oliver Cunningham, the Upper East Side's golden boy, and the son of the family her mother used to work for years ago. Oliver had been Naomi's biggest tormentor, but now that they're grown, he has no idea who she is, and Naomi is dead set on keeping it that way, even though he's now her neighbor. Too bad he's outrageously handsome, seems like a good guy, and has a penchant for driving her crazy in both irritably bad and sinfully good ways.
While her professional life flourishes, Naomi's personal life is floundering. No matter what she does, Oliver is always around. And try as she might, she's hard pressed to find anything wrong with him, and he seems determined to make her like him. Their chance encounters turn into meaningful moments, and Naomi starts to wonder if in trying to overcome her past, she's ruining a chance at a happy future...
A cute and easy story perfect for summer reading, PASSION ON PARK AVENUE by Lauren Layne is a flirty fling of a novel. Set on the elite Upper East Side, Naomi Powell is a hardworking and fashionable woman with a past she wants to keep secret. Her new-found friends, Claire and Audrey, are fun side characters who are loyal as well as hilarious and poignant. Oliver Cunningham, Naomi's love interest, is a formidable foil and their witty banter is enjoyable, though they both spend much of the novel keeping secrets from the other. There's a charming side story involving Oliver's father, who Naomi has never quite forgiven for events in her childhood. There's an additional plotline involving a producer trying to make a TV series based on Naomi's rags-to-riches life story, which did add some conflict by digging into her past but didn't add much impact to the overall story. While nothing too surprising takes place, PASSION ON PARK AVENUE is a quick and sweet read.
SUMMARY
From the author of the New York Times bestselling Stiletto and Oxford series, the first in a sizzling new series following the unlikely friendship of three Upper East Side women as they struggle to achieve their dreams and find true love and happiness in the city that never sleeps.

For as long as she can remember, Bronx-born Naomi Powell has had one goal: to prove her worth among the Upper East Side elite—the same people for which her mom worked as a housekeeper. Now, as the strongminded, sassy CEO of one of the biggest jewelry empires in the country, Naomi finally has exactly what she wants—but it's going to take more than just the right address to make Manhattan's upper class stop treating her like an outsider.

The worst offender is her new neighbor, Oliver Cunningham—the grown son of the very family Naomi's mother used to work for. Oliver used to torment Naomi when they were children, and as a ridiculously attractive adult, he's tormenting her in entirely different ways. Now they find themselves engaged in a battle-of-wills that will either consume or destroy them.

"Strong characters and relatable situations elevate Layne's bighearted contemporary...[which] digs into class differences, emotional baggage, and the reality of dealing with aging parents" (Publishers Weekly, starred review). With the sexy combination of charm, heart, and snark, Lauren Layne's new series is perfect for fans of Christina Lauren and Sally Thorne.
---
What do you think about this review?
Comments
No comments posted.

Registered users may leave comments.
Log in or register now!