"A fabulous sequel to Bull Mountain!"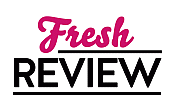 Reviewed by Magdalena Johansson
Posted May 16, 2019

While back I had the opportunity to listen to the audiobook of BULL MOUNTAIN by Brian Panowich, which I really loved, so I was pleased to have the opportunity to read LIKE LIONS. I'm overjoyed to report that this book is just as awesome as BULL MOUNTAIN.
Sheriff Clayton Burroughs may have survived the events from the first book, but he's living with the guilt of being the one that finally put down his older brother. Although his brother was the head of the family's criminal enterprise, he was holding a woman hostage. Still suffering from the wounds he received when he was almost killed, Clayton knows no one blames him for his actions, but that doesn't stop him from feeling guilty. At least he still has his wife Kate and newborn son Even... if he doesn't manage to push her away. New problems are on the horizon and without the criminal Burroughs brothers to put fear in other criminals, it is up to Clayton to stop a rival organization from taking over.
I'm very pleased to say that LIKE LIONS is a great sequel to BULL MOUNTAIN. The second part of the novel especially rocked my socks. And even though I like Clayton very much is it Kate that really shows, once again, what a badass woman she is. Clayton really did pick the right woman to marry. The story has both action-packed and heartwarming moments. There are so many interesting things going on in this book, but I don't want to spoil anything. So, just get both books and read them in order. It's better that way! The book ended very satisfyingly. Now I just hope that it will be more books!
SUMMARY
A powerful follow up to multiple award-winning debut Bull Mountain.
Brian Panowich burst onto the crime fiction scene in 2015, winning awards and accolades from readers and critics alike for his smoldering debut, Bull Mountain. Now with Like Lions, he cements his place as one of the outstanding new voices in crime fiction.
Clayton Burroughs is a small-town Georgia sheriff, a new father, and, improbably, the heir apparent of Bull Mountain's most notorious criminal family.
As he tries to juggle fatherhood, his job and his recovery from being shot in the confrontation that killed his two criminally-inclined brothers last year, he's doing all he can just to survive. Yet after years of carefully toeing the line between his life in law enforcement and his family, he finally has to make a choice.
When a rival organization makes a first foray into Burroughs territory, leaving a trail of bodies and a whiff of fear in its wake, Clayton is pulled back into the life he so desperately wants to leave behind. Revenge is a powerful force, and the vacuum left by his brothers' deaths has left them all vulnerable. With his wife and child in danger, and the way of life in Bull Mountain under siege for everyone, Clayton will need to find a way to bury the bloody legacy of his past once and for all.
---
What do you think about this review?
Comments
No comments posted.

Registered users may leave comments.
Log in or register now!