"An engaging Austen-inspired story to be savored and enjoyed!"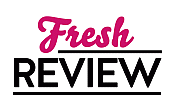 Reviewed by Danielle Dresser
Posted May 9, 2019

Multicultural Indian | Romance Contemporary
Dr. Trisha Raje is a renowned brain surgeon at the top of her game - she's saved countless lives, created innovative techniques, and just received a huge grant that will allow her research to continue. Even with so much going for her, that doesn't change that her family - descendants of Indian royalty - won't let Trisha live down the fact that she almost ruined their lives when she was in college by letting someone in who should have never been allowed into their tight-knit family unit. Since then, Trisha has kept herself as a safe distance, appearing at family functions only when absolutely necessary, and never, ever bringing attention to herself.
Darcy "DJ" Caine is an excellent chef trying to make ends meet. So when he's hired by the powerful Raje family, to create flavorful meals for their son's gubernatorial campaign events, he jumps at the chance. His sister Emma has a brain tumor and while there's a surgery that can save her life, it can't save her eyesight. The surgery and hospital bills are piling up, so this job is a godsend. But when he overhears two women talking about how they'd never be interested in the hired help, he realizes he's moving in circles he's not used to at all. And DJ's stunned when he walks into his sister's hospital room the next day to discover that one of the stuck-up partygoers he overheard is none other than Dr. Trisha Raje, the only doctor who can save Emma's life.
Between doctor's rounds and party preparations, Trisha and DJ get thrown together more than they'd like. They bring out the worst in each other - second-guessing their values, making rash and even dangerous decisions, and quite frankly, being awful toward each other. Trisha can't deny DJ is an unbelievable chef and knows his meals will be the perfect addition to her brother's events, and DJ knows Trisha is his only hope to convince his sister to have the surgery. If his dinners go over well, DJ will make a name for himself among California's upper crust, and Emma's surgery will be another crowning achievement for Trisha's successful career. But they can't seem to stop butting heads, even though they both have the same end goals: to be recognized for their incredible accomplishments as well as protect the people they love. And against their better judgment, there's a growing attraction between them, too...
PRIDE, PREJUDICE, AND OTHER FLAVORS by award-winning author Sonali Dev is an engaging Austen-inspired story. Themes and storylines from many of Jane Austen's novels show up in this book, and it's entertaining to recognize those little Easter eggs throughout. Beyond the love story, at its core, PRIDE, PREJUDICE, AND OTHER FLAVORS is a family drama. The large Raje family and smaller Caine family are important to Trisha and DJ, but for different reasons. Trisha has always felt like an outsider because of an incident that happened when she was a teenager, so she's continually tried to go above and beyond to prove that she is worthy of being a Raje. While she's always felt like they've kept her at a distance, perhaps Trisha has pushed them away, too... Emma is the only family DJ has left, and he'll do anything he can to keep his sister and best friend alive, even if she's blind.
There is a caveat to this novel - this is not an easy love story. While there is a happy ending, Trisha and DJ spend most of this novel at odds with one another. Similar to Mr. Darcy and Elizabeth Bennet, some drastic things have to happen before they can put their preconceived notions aside and fall in love. Because of this, it was difficult to be fully invested in their eventual recognition that they should try to be together. However, knowing that there are more books coming following other Raje family members, Trisha and DJ will hopefully pop up in those stores and readers will see how they are getting along. Despite the fraught journey toward love, it can be universally acknowledged that PRIDE, PREJUDICE, AND OTHER FLAVORS is a delicious novel to be savored and enjoyed.
SUMMARY
Award-winning author Sonali Dev launches a new series about the Rajes, an immigrant Indian family descended from royalty, who have built their lives in San Francisco...
It is a truth universally acknowledged that only in an overachieving Indian American family can a genius daughter be considered a black sheep.
Dr. Trisha Raje is San Francisco's most acclaimed neurosurgeon. But that's not enough for the Rajes, her influential immigrant family who's achieved power by making its own non-negotiable rules:
· Never trust an outsider
· Never do anything to jeopardize your brother's political aspirations
· And never, ever, defy your family
Trisha is guilty of breaking all three rules. But now she has a chance to redeem herself. So long as she doesn't repeat old mistakes.
Up-and-coming chef DJ Caine has known people like Trisha before, people who judge him by his rough beginnings and place pedigree above character. He needs the lucrative job the Rajes offer, but he values his pride too much to indulge Trisha's arrogance. And then he discovers that she's the only surgeon who can save his sister's life.
As the two clash, their assumptions crumble like the spun sugar on one of DJ's stunning desserts. But before a future can be savored there's a past to be reckoned with...
A family trying to build home in a new land.
A man who has never felt at home anywhere.
And a choice to be made between the two.
---
What do you think about this review?
Comments
No comments posted.

Registered users may leave comments.
Log in or register now!