"An emotional sucker punch... Scintillatingly sexy and tumultuously heartfelt..."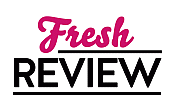 Reviewed by Danielle Dresser
Posted May 2, 2019

At forty years old, there's one thing Rae wants everyone in Ravenswood to know - she won't stand for BS in any way. Months since her terrible divorce, Rae has finally found a place where she feels comfortable, and nothing, not even the achingly hot guy she's been pining after, can change that. When she's nominated for a renowned award for her debut fantasy novel, Rae feels the past rushing back to haunt her - her literary colleagues will be there, who know her as shy, timid, and always in the shadow of her accomplished ex-husband. The idea of showing up with a super hot (albeit super fake) boyfriend makes Rae think she'll be able to face everyone, and there's only one guy for the job...
Zach Davis has a reputation as Ravenswood's playboy, though he hasn't indulged that side of himself in a while. Seeing his closest family and friends pair off over the last couple of years makes Zach realize something about himself: he's demisexual, and his previously scandalous ways were a coping mechanism. While he's figuring things out in his own way, he's also beginning to fall for Rae, a woman he finds so intriguing it consumes him. Given the opportunity to be her fake boyfriend for a weekend, Zach jumps at the chance. It'll be the perfect way to explore his attraction to Rae, as well as get to know her on a more personal level.
When things get serious at the conference, Rae and Zach are both cautious. They're slowly revealing everything to each other - secrets long buried, desires untold, and the tiny things that make them quirky, unique, and completely irresistible to the other. But is Rae ready to trust someone with her heart after her disastrous marriage? And will Zach's insecurities get in the way of a real connection?
The final book in Talia Hibbert's Ravenswood series, THAT KIND OF GUY is an emotional sucker punch - scintillatingly sexy and tumultuously heartfelt. From the beginning of the book, Rae and Zach are captivating characters. In a way, they are getting in their own ways because of pent up anxieties and overwhelming feelings, things they have kept tamped down. Even though they both have baggage, Rae and Zach put those concerns aside to make sure the other is comfortable. But there are signs of incredible growth and trust when they open up to each other. Reading and watching as Rae lets her wall down with Zach felt genuine. Zach's honesty with Rae about his demisexuality was moving, as was her acceptance and recognition of what a moment it was for him. The chemistry between these two characters is palpable and oh-so-sexy! While there are a few appearances from couples from earlier books in the Ravenswood series, THAT KIND OF GUY is wholly focused on Zach and Rae. Their story is heart wrenching and honest, as well as adorable, passionate, and completely deserved. Highly recommended!
SUMMARY
She wants a fake relationship. He needs something real.
If there's one thing Rae can't stand, it's pity. She's forty, frazzled, and fed up—so attending an awards ceremony alone while her ex swans about with his new wife? Not an option. To avoid total humiliation, Rae needs a date of her own. And her young, hot-as-hell new best friend is the perfect candidate…
Zach Davis, king of casual hookups, has a secret: the notorious womaniser craves emotional connection, and anonymous encounters leave him feeling hollow. After years of performance, Zach's desperate to be himself. So why does he agree to play Rae's fake boyfriend? And why does it feel so easy?
When the line between pretence and desire blurs, Zach's forced to face an unexpected truth: there's nothing phoney about his need for Rae. But the jaded divorcée's been hurt by playboy men before. Can a weekend of faking it prove that Zach's for real?
Excerpt
He wrapped his arms around her and spoke into the fall of her hair. "I'm about to fake-boyfriend you."

After a moment, she relaxed against his chest, flashing him a familiar smirk. "Is that a verb?"

"It is now." He grazed a kiss over her cheekbone. Lips, skin, pressure. He'd done this a thousand times—not with her, but then, it shouldn't really matter that it was with her.

And yet, it did. The way the tension slid out of her body, the way her fingers tangled in the fabric of his shirt, the way she stared at his mouth when he was done… it all mattered.

"Is this what fake-boyfriending is?" she whispered.

"It's a process," he told her solemnly, and kissed her forehead. He could hear his own pulse and it was frantic.

She smiled a little. "This isn't bad."

"Glad to hear it. Tell me when to stop."

"You don't need to stop."

The TV screen of his mind glitched, flashing a fantasy he wasn't prepared for: Rae, under him, begging him not to stop. Then the glitch vanished, and it was back to his regular programming.

He swallowed, then kissed her jaw. She gave a soft, helpless moan that was doomed to live inside him forever. He'd never forget it. He'd be at the supermarket in fifteen years' time trying to choose a flavour of ice cream, and out of nowhere he'd remember Rae moaning because he'd kissed her fucking jaw.

"Oh my God," she muttered, stiffening in his arms, her gaze skittering away. She was embarrassed. "I'm so sor—"

"Don't." He nudged her chin until she looked him in the eyes. And then, finally, he kissed her on the mouth.

He hadn't exactly planned to. They hadn't even discussed this. He'd been waiting for her to bring up Physical Fake Boyfriend Boundaries, but she never had, and now… here they were. He started carefully, his lips gliding over hers, testing, asking—but soon enough, a seething, potent something spilled out of him, turning the slight touch intense. He felt as if he'd shoved her against the nearest wall and hiked up her skirt. Kissing her like this, barely breathing her in, was making him shake. He just hoped to God she wouldn't notice, because he didn't know how to explain it.

The way she kissed him back was dizzying. She was careful, too, her lips slow and curious, like a question. Is this what we're doing?

He increased the pressure, his hands tightening around her hips. Yes. This is what we're doing.

Her tongue barely touched his, sweet and slick and sexy as fuck. Okay. I like it.

That's when things spiralled out of control.

She was hot, liquid, molten. She pressed herself against him, and he shocked himself by feeling the opposite of nothing. He felt everything, all at once, without an ounce of bloody warning, and wondered how he hadn't seen the signs. He raised a hand to cradle the back of her neck and grew rapidly addicted to the feel of holding her in secret, private places. Places no-one else could touch. He wanted to run his unworthy palms up her thighs, to trace a finger down the column of her spine, to sweep his thumb over the dip of her navel. He settled for pushing his tongue deeper into her mouth. She tasted of wine in a silver cup, of cool, clever steel. She kissed like she was starving, and it made his chest cave in. He'd feed her. Of course he would. Whatever she wanted. As long as what she wanted was him.

He didn't realise he was hard until delicious pain shot through his body. His jeans were throttling his cock. Devouring his fake girlfriend with an audience of Way Too Many hadn't made him hesitate, but a public erection felt a little too far and a lot too teenage. He meant to break the kiss gently, but in the end, they came up for air as if they'd been drowning. They stared at each other with matching wide eyes, and he wondered if they had matching thoughts. Maybe. Because she looked shocked, and he sure as shit felt shocked.

He was into Rae. Who knew?
---
What do you think about this review?
Comments
1 comment posted.
Re: An emotional sucker punch... Scintillatingly sexy and tumultuously heartfelt...

Oh my goodness! This sounds like a very good read! Thanks
for the review!
(Kathleen Bylsma 3:50pm May 6)
Registered users may leave comments.
Log in or register now!