"Radiant, romantic, and of course, royal!"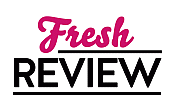 Reviewed by Danielle Dresser
Posted April 19, 2019

Nya Jerami has finally returned to Thesolo for the royal wedding - it's not every day that your long-lost cousin marries the crown prince! But while she's relieved to leave New York, she's worried about returning home... Her criminal father is in prison, but his legacy and her reputation are in tatters. She finds solace in playing a virtual game where she dates princes from around the world. But she never anticipates actually dating a prince in real life...
Johan von Braustien is an actual red-headed stepchild; his beloved mother married the King of Liechtienbourg and his younger brother is heir to the throne. While technically a prince, Johan spends most of his time enticing the paparazzi with his playboy ways and wild nature. He does all of this to give his younger brother privacy and to take the media attention away from a referendum that could abolish the monarchy in his home country.
Nya has always thought Johan didn't know she existed, but with all of the activities leading to the royal wedding, they are spending quite a bit of time together. Nya is surprised to see that Johan's partying is mostly a ruse, and Johan is pleased to find out that Nya isn't the shrinking violet she's always been made out to be. On a whim on both of their parts, Nya and Johan stun the world when they announce their (fake) engagement. But when pretending to be in love starts to change into something real, neither of them is sure what to do next...
A delightful end to a superb series - A PRINCE ON PAPER is radiant, romantic, and of course, royal! Alyssa Cole's engaging and easy storytelling is front and center in this book, as is her ability to make characters relatable and dynamic, even when they are in crazy situations. Nya and Johan are two characters that have been in each of the Reluctant Royal books, and seeing them finally have their stories told is exciting. Nya, until this point, seemed painfully shy and weak because of her history of illness as a result of her father's dangerous plots. Throughout A PRINCE ON PAPER, Nya fully comes into her own as a strong black woman and realizes she is more than the treachery her father caused, more than the mother she never knew, and more than a presumed simpering wallflower. Johan brings this out in her, and he also allows Nya to see him as he truly is - not the womanizing rich boy, but a kind and sensitive man literally trying to make the world a better place. In addition to their sweet and steamy love story, there are updates on many of the beloved characters from the entire Reluctant Royals series. While this book can be read on its own, it will be a much more fulfilling experience reading all of the books in order. Johan's family in Liechtienbourg is a welcome addition to the cast of characters, and let's be honest, the backdrop of a royal wedding in Thesolo is breathtaking! Highly recommended - required reading for any and all romance fans.
SUMMARY
The Reluctant Royals series returns with a good girl searching for the life that's not too big, and not too small, and the bad boy prince who might be just right for her…
Nya Jerami fled Thesolo for the glitz and glamour of NYC but discovered that her Prince Charming only exists in her virtual dating games. When Nya returns home for a royal wedding, she accidentally finds herself up close and personal—in bed—with the real-life celebrity prince who she loves to hate.
For Johan von Braustein, the red-headed step-prince of Liechtienbourg, acting as paparazzi bait is a ruse that protects his brother—the heir to the throne—and his own heart. When a royal referendum threatens his brother's future, a fake engagement is the perfect way to keep the cameras on him.
Nya and Johan both have good reasons to avoid love, but as desires are laid bare behind palace doors, they must decide if their fake romance will lead to a happily-ever-after.
---
What do you think about this review?
Comments
1 comment posted.
Re: Radiant, romantic, and of course, royal!

Now this sounds very good! Thanks!
(Kathleen Bylsma 4:11pm April 30)
Registered users may leave comments.
Log in or register now!