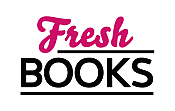 Finish off the year with great December reads
"A gorgeously written historical fiction novel set after the Cuban Revolution..."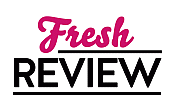 Reviewed by Danielle Dresser
Posted April 4, 2019

Women's Fiction Historical | Women's Fiction
Beatriz Perez fled Cuba with her family five years ago, after the revolution that put Fidel Castro in power, forcing them to leave after tragedy hit their family and Beatriz' twin brother, Alejandro, is killed. Beatriz and her sisters had been Cuban socialites, gracing the society pages of the local papers, shopping for best and newest clothes whenever they wanted, and dazzling everyone they met. But in South Florida, the once wealthy and powerful Perez family struggle to gain a place among America's upper-crust. Beatriz, however, beguiling and beautiful as ever, attracts attention wherever she goes and has been proposed to no less than five times. On the night of her most recent public proposal - and refusal, on her part- Beatriz is entranced by Nick Preston, a young and promising handsome senator, a close friend of President Kennedy, and recently engaged himself. Their attraction is certain, immediate, and neither of them can stay away no matter how much they try...
In addition to Nick, Beatriz catches the eye of CIA operative, Mr. Dwyer, who wants Beatriz for very different reasons. Unbeknownst to most of the US government, the CIA is trying to infiltrate Fidel's inner circle, and knowing Fidel's affection for pretty women, Dwyer thinks Beatriz is perfect for the job. Her tumultuous-yet-loyal connections to Cuba make her the perfect double agent, and Beatriz wants nothing more than to kill the man responsible for her brother's murder. As Beatriz gets more involved with the CIA, her tenuous relationship with Nick is put to the test. Can they beat insurmountable odds to be together?
WHEN WE LEFT CUBA is a gorgeously written historical fiction novel by Chanel Cleeton, which tells the story of Beatriz Perez, the sister of Elisa Perez, the main character of NEXT YEAR IN HAVANA, which I loved. Beatriz is a formidable, beautiful, and seductive character - she practically jumps off the pages of this book. Her story is one of sacrifice, passion, and self-discovery. She gets involved in so many things considered risky - student groups during the revolution in Cuba, then with an engaged senator in America, as well as the CIA. There's quite a bit of this novel, especially in the latter half, where Beatriz simply listens to men explains things to her, be it her lover Nick, her CIA contact Dwyer, her brother's best friend Eduardo, or even Fidel Castro. For a character set up to be so independent and confident, she endures quite a bit of mansplaining and I was waiting for a moment when she'd step in and say something back. Beatriz's internal dialogue was dynamic and smart, and I wanted her to voice her opinion more. The chemistry between Beatriz and Nick is palpable and there's no denying they truly care for one another; I hoped they could find a way to be together! Beatriz's time spent as a double agent didn't grab me as much as I expected it to, but I liked the drama and reflection it leads to for her. Still, I found WHEN WE LEFT CUBA to be a captivating and engaging novel, one that shed light on important historical events: the Bay of Pigs, the Cold War, and Kennedy's assassination from the perspective of a woman trying to decide where her loyalties lie - with the home country that betrayed her, the new country that took her in, or to the man who steals her heart?
SUMMARY
In 1960s Florida, a young Cuban exile will risk her life--and heart--to take back her country in this exhilarating historical novel from the author of Next Year in Havana, a Reese Witherspoon Book Club pick.
Beautiful. Daring. Deadly.
The Cuban Revolution took everything from sugar heiress Beatriz Perez--her family, her people, her country. Recruited by the CIA to infiltrate Fidel Castro's inner circle and pulled into the dangerous world of espionage, Beatriz is consumed by her quest for revenge and her desire to reclaim the life she lost.
As the Cold War swells like a hurricane over the shores of the Florida Strait, Beatriz is caught between the clash of Cuban American politics and the perils of a forbidden affair with a powerful man driven by ambitions of his own. When the ever-changing tides of history threaten everything she has fought for, she must make a choice between her past and future--but the wrong move could cost Beatriz everything--not just the island she loves, but also the man who has stolen her heart...
---
What do you think about this review?
Comments
No comments posted.

Registered users may leave comments.
Log in or register now!