"Sarah Gilchrist's plight continues..."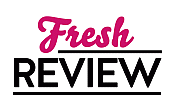 Reviewed by Magdalena Johansson
Posted April 4, 2019

We were introduced to Sarah Gilchrist in THE WAGES OF SINS and her plight continues in THE UNQUIET HEART. Sarah has always dreamed of becoming a doctor. However, because it's 1893, it is the general opinion that women should not strive to be something other than wives and mothers. And she has paid dearly for her dreams. Now, she may have to marry a man she doesn't love because her family demands it. But, then a housemaid in her fiance's house is murdered and she wants to know if Miles had anything to do with it.
Just like the first book, the combination of a murder mystery and social injustice in THE UNQUIET HEART are equally interesting to read about. To have a female lead that is aspiring to become a doctor in a world where female students have to fight their ways all the time is fascinating to read about, as well as infuriating. This book can definitely be read as a stand-alone. Sarah Gilchrist's past indiscretions are mentioned in this book and you will get to know why her family sent her away to Edinburgh, in addition to why they are so hellbent on marrying her off. As for the murder, I was not perhaps not that surprised over the ending, but it was definitely a good ending.
The Sarah Gilchrist series is one that I highly recommend to readers who love historical fiction that deals with the suffragette moment. To read about the injustice women faced every day would have been interesting to read about even without the murder part. Although personally, I did love the combination. Also, there is a broody love interest that will make even those of us that prefer less romance swoon.
SUMMARY
In this sequel to the acclaimed The Wages of Sin—and once again set in moody fin de siecle Edinburgh—Sarah Gilchrist finds herself trying to prove her fiancé's innocence in the midst of his murder trial.
Edinburgh, 1893.
Sarah Gilchrist has no intention of marrying her dull fiancé Miles, the man her family hope will restore her reputation and put an end to her dreams of becoming a doctor, but when he is arrested for a murder she is sure he didn't commit, she finds herself his reluctant ally.
Beneath the genteel façade of upper class Edinburgh lurks blackmail, adultery, poison, and madness, and Sarah must return to Edinburgh's slums, back alleys, and asylums as she discovers the dark past about a family where no one is what they seem, even Miles himself.
It also brings her back into the orbit of her mercurial professor, Gregory Merchiston—he sees Sarah as his protege, but can he stave off his demons long enough to teach her the skills that will save her life?
---
What do you think about this review?
Comments
No comments posted.

Registered users may leave comments.
Log in or register now!