"Unabashedly nerdy... a heartfelt, and very sexy novella!"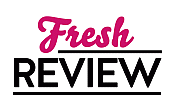 Reviewed by Danielle Dresser
Posted March 30, 2019

Novella / Short Story | Romance | Multicultural
Plagued with insomnia, Reggie Hobbs, the powerhouse creator of popular pop culture nerd website Girls with Glasses, knows there's one thing that will help her sleep: the voice of Gus Nguyen, a live streamer she used to fall asleep to while he solved puzzles and talked his way through them. Unfortunately for Reggie, Gus' feed has been deleted, and she's desperate for even a semblance of a decent night's sleep, so she contacts him to see if he can help.
Gus remembers Reggie - sometimes she was the only person watching his live stream. Puzzles have always been his refuge, and this situation with Reggie has become a new puzzle he can't quite figure out. And when Gus realizes that Reggie could be a huge benefit to him as well-- he's designing an escape room for a huge convention, based on a beloved anime cartoon that Reggie is obsessed with--he's excited to spend time with not just savvy businesswoman, but also someone just as geeky as him.
Their attraction is obvious and instant, and Reggie and Gus fall into a comfortable and satisfying routine. They like spending time together, they respect and appreciate the things other people may consider quirky, and their chemistry is hot. But are things moving too fast? Are their feelings on the same level? And with the pressure of both of them to do well at their respective jobs, will they be able to continue their relationship?
CAN'T ESCAPE LOVE by Alyssa Cole is a delightful contemporary romance novella. It fits in perfectly within the Reluctant Royals series, taking place at the same time as book two, A DUKE BY DEFAULT. Cole's storytelling draws readers in, making her characters feel like old friends. Reggie and Gus are both such interesting people on their own and watching them overcome their own obstacles as well as learn to support each other was lovely. Reggie is an inspiring heroine - because of illness, she is in a wheelchair (she has an entire fleet of them depending on need and terrain), and she also deals with ADHD and anxiety, but these things never hinder her, and she's not shy about it. Gus is on the autism spectrum, Vietnamese- American, and upfront about all of these things, as well as his attraction to Reggie, yet still sensitive to her wants and needs. Reggie is a black woman operating in the male-dominated tech space, and readers will identify with her determination to make it in a difficult business environment. Additionally, they are both so unabashedly nerdy, it's adorable. There are so many different elements packed into this novella, but the shorter length works and the character development is genuine, heartfelt, and very sexy.
SUMMARY
Alyssa Cole delivers another fun, sexy romance novella in the Reluctant Royals series!
Regina Hobbs is nerdy by nature, businesswoman by nurture. She's finally taking her pop culture-centered media enterprise, Girls with Glasses, to the next level, but the stress is forcing her to face a familiar supervillain: insomnia. The only thing that helps her sleep when things get this bad is the deep, soothing voice of puzzle-obsessed live streamer Gustave Nguyen. The problem? His archive has been deleted.
Gus has been tasked with creating an escape room themed around a romance anime…except he knows nothing about romance or anime. Then mega-nerd and anime expert Reggie comes calling, and they make a trade: his voice for her knowledge. But when their online friendship has IRL chemistry, will they be able to escape love?
---
What do you think about this review?
Comments
1 comment posted.
Re: Unabashedly nerdy... a heartfelt, and very sexy novella!

Great review and I must read this! Thanks.
(Kathleen Bylsma 8:22pm April 2)
Registered users may leave comments.
Log in or register now!