"Family drama, pack loyalty, and mystery with a wolf unlike any other..."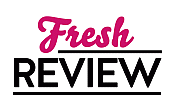 Reviewed by Patti Loveday
Posted March 21, 2019

FOREVER WOLF is the third book in the Legend of All Wolves series by Maria Vale and is a paranormal romance. I could not put this down once I started reading; I had to know what was going to happen next. I stayed up all night and had a book hangover the next day!
Vale pulls you into a world full of fantasy, paranormal, and shapeshifters that is sure interesting and vivid that it will leave you wanting more! A story that is full of family drama, pack loyalty, and mystery. You just never know what might be around the next corner or the next page.
FOREVER WOLF proves that the pack is everything in the wild and while these wolves are not human they are a family. Everything in life goes full circle and Vale shows the reader the wonderful yet magical effects these wolves have on everyone they come in contact.
While this is the third book in the Legend of All Wolves series, it can be read as a standalone novel. I did not read the first two books and still knew what was going on. I did not feel lost in the storyline. I do plan on reading the first two books THE LAST WOLF and A WOLF APART because I fell in love with the characters and Vales writing style.
FOREVER WOLF is the perfect read for anyone who loves paranormal romance. You are sure to fall in love with this series and the characters with a creative and vivid writing style Vale has written a remarkable story!
SUMMARY
Born with one blue eye and one green, Eyulf was abandoned as an infant and has never understood why, or what he is...Varya is fiercely loyal to the Great North Pack, which took her in when she was a teenager. While out on patrol, Varya finds Eyulf wounded and starving and saves his life, at great risk to her own.
Legend says his eyes portend the end of the world...or perhaps, the beginning...
With old and new enemies threatening the Great North, Varya knows as soon as she sees his eyes that she must keep Eyulf hidden away from the superstitious wolves who would doom them both. Until the day they must fight to the death for the Pack's survival, side by side and heart to heart...
---
What do you think about this review?
Comments
No comments posted.

Registered users may leave comments.
Log in or register now!