"A young woman is killed and it's up to Harper to figure out who killed her..."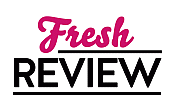 Reviewed by Magdalena Johansson
Posted March 12, 2019

A young woman is killed in the downtown of Savannah and for crime reporter Harper McClain this murder is especially brutal. She knows the victim; she worked at the bar where Harper's best friend is working. For Harper, it becomes personal to find the killer, but there are no witnesses. The police are down to three suspected killers: her boyfriend, the boss at the bar and the DA's son who dated the victim before it ended badly. All three men say they love her, but could love have turned into hate?
I was really looking forward to reading A BEAUTIFUL CORPSE after reading the fabulous ECHO KILLING. I love that the books are set in Savannah. Reading books set in the American South is something I love to read. Especially crime novels. You don't have to read the first book to enjoy this one, although the first one is really good so you should read it. Harper McClain is a bit of a pariah when it comes to the police in this book after the events in the last book. Before she pretty much could come and go to the police station as she wishes now she is treated like a criminal although all she did was solve a crime. If you have read the first book, then you know why the cops are upset. For the rest of the readers I only will say this, spoilers.
I found A BEAUTIFUL CORPSE to be an excellent sequel. Storywise it really is engaging. Harper is doing everything to find out the truth, even if it means putting her own life in jeopardy. On a side note, I can't wait to find out who really killed Harper's mother all those years ago. Now I'm waiting for the next book to be released!
SUMMARY
From Christi Daugherty, author of The Echo Killing, comes another pulse-pounding suspenseful thriller featuring crime reporter Harper McClain.
A woman is killed in the heart of Savannah's downtown district. Only twenty-four years old, Naomi Scott's life ended in the dead of night at the hands of an unseen gunman. There are no witnesses to the crime. The police have three suspects: Scott's boyfriend, who has a criminal past he claims he's put behind him, her boss, who stalked another young bartender two years ago, and the district attorney's son, who Naomi dated until their relationship ended in acrimony. All three men claim to love her. Could one of them be her killer?
With the whole city demanding answers, Harper unravels a tangled story of obsession and jealousy. But the pressures on her go beyond the murder. The newspaper is facing more layoffs. Her boss fears both their jobs are on the line. And Harper begins to realize that someone is watching her every move. Someone familiar and very dangerous.
---
What do you think about this review?
Comments
No comments posted.

Registered users may leave comments.
Log in or register now!