"Fantastic feminist romance set in the Gilded Age!"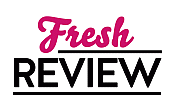 Reviewed by Jennifer Rummel
Posted March 7, 2019

Brandon Fiennes, the duke of Kingston, travels to New York to find himself a wealthy American wife and provide his estate with the influx of money it desperately needs. He doesn't have much time as bill collectors are knocking at the door. He's prepared to sacrifice his future happiness for the family. However he's not prepared when he meets Adeline.
Adeline's ambition does not include the title of Duchess; she wants her dress designs to be taken seriously. Her boss isn't interested in selling the ladies of New York dresses with pockets. Madame Chalfont desires her employee to fall in line. When Adeline's making a house call to a client, she runs into the Duke - literally.
She flirts with him, but has no intention of changing her plans for a man. The Duke becomes enchanted with Adeline and her sassy ways. He believes that she's part of the aristocracy due to a misunderstanding. When he uncovers the truth, it's too late. He insists on walking her back to Madame Chalfont's shop. Madame uses this as an excuse to fire Adeline. Adeline, of course, blames the Duke and asks him to leave her alone, but fate keeps pushing them together.
DUCHESS BY DESIGN is the first book in the Gilded Age Girls Club, a delightful feminist romance series set in New York City during the Gilded Age. In addition to fashion and dresses with pockets, the Ladies of Liberty set the feminist mood. Their organization, women helping women, helped Adeline when she thought she lost everything. Adeline and the Duke banter, but they both know a romance between them is impossible. He's actively searching for a bride and she's busy trying to support herself. In a brilliant move, she uses his advances and invitations as a way for free advertisement for her dress creations. The two of them create a buzz about town. While they can't seem to keep apart, the future between them looks bleak. Maya Rodale comes up with a clever solution to create their happily ever after.
SUMMARY
In the first novel of Maya Rodale's enthralling new series, an English duke vows to make an American seamstress his duchess...
In Gilded Age Manhattan, anything can happen...
Seeking a wealthy American bride who can save his family's estate, Brandon Fiennes, the duke of Kingston, is a rogue determined to do the right thing. But his search for an heiress goes deliciously awry when an enchanting seamstress tumbles into his arms instead.
...and true love is always in fashion
Miss Adeline Black aspires to be a fashionable dressmaker—not a duchess—and not even an impossibly seductive duke will distract her. But Kingston makes an offer she can't refuse: join him at society events to display her gowns and advise him on which heiresses are duchess material. It's the perfect plan—as long as they resist temptation, avoid a scandal, and above all do not lose their hearts.
---
What do you think about this review?
Comments
No comments posted.

Registered users may leave comments.
Log in or register now!