"Dating can be hazardous..."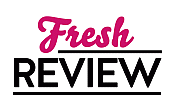 Reviewed by Jennifer Rummel
Posted March 7, 2019

Multicultural | Women's Fiction Contemporary
On her twenty-eighth birthday, Raina promised her grandmother if she isn't married by the age of thirty, she'd allow her grandmother to play matchmaker. Now a year later, with Raina no closer to finding a boyfriend let alone a husband, her grandmother gets an early start and creates a list of potential boyfriends and begins setting Raina up. At first, Raina is reluctant, but she agrees knowing how important it is to her grandmother. After the first few dates go horribly wrong, Raina begins to get discouraged. She's always enjoyed hanging out with her grandmother, but now lately she's begun to feel pressure about dating. Raina doesn't want to disappoint her grandmother, but she's not interested.
In fact, Raina is still pining for the man who broke her heart while she lived in London. She's stunned to learn that he's coming to the Toronto office. He seems to believe they will pick up right where they left off. For a while, Raina's happy again. She doesn't tell her grandmother or her best friend because she knows they will disapprove. Instead, she avoids them both until the lies start piling up and exploding around her.
THE MATCHMAKER'S LIST will grab readers from the beginning with Raina's relationship with her grandmother, the humorously terrible first dates, and her struggle to find a balance in her life. Raina wants to marry for love, not because her culture believes a woman needs to be married. She has a hard time reconciling her life to the life her grandmother wishes for her. Her grandmother believes that she works too hard and doesn't take time for herself. She isn't wrong and their relationship suffers. After a few dates, she's not interested in meeting any more men. When she realizes that her grandmother's setting her up with men from a dating site, she rebels and lets her grandmother believe that she's a lesbian.
That one lie of omission allows Raina the freedom to relax without the pressure of dating. Her grandmother has a hard time keeping her secret and the gossip spreads through their Indian community like wildfire. Not everyone's as open-minded as Raina's grandmother and this causes a huge rift within their community. While the guilt eats away at Raina, she's convinced it's too late to share the truth. It's hard to feel sympathy for Raina as she lets her lie spiral out of control wreaking havoc on the relationships in her life.
SUMMARY
One devoted modern girl + a meddlesome, traditional grandmother = a heartwarming multicultural romantic comedy about finding love where you least expect it
Raina Anand may have finally given in to family pressure and agreed to let her grandmother play matchmaker, but that doesn't mean she has to like it--or that she has to play by the rules. Nani always took Raina's side when she tried to push past the traditional expectations of their tight-knit Indian-immigrant community, but now she's ambushing Raina with a list of suitable bachelors. Is it too much to ask for a little space? Besides, what Nani doesn't know won't hurt her...
As Raina's life spirals into a parade of Nani-approved bachelors and disastrous blind dates, she must find a way out of this modern-day arranged-marriage trap without shattering her beloved grandmother's dreams.
---
What do you think about this review?
Comments
No comments posted.

Registered users may leave comments.
Log in or register now!