"One boy goes missing and there is no trace after him..."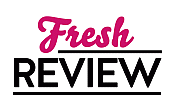 Reviewed by Magdalena Johansson
Posted February 20, 2019

I LOVE this series! When I got the chance to read GONE BY MIDNIGHT didn't I hesitate, I had to read it straight away. And WOW! The first book was great, the second was fabulous, this one is awesome!
Four children are left alone in the evening while their parents are having a grand time dining in the restaurant at the White Caps Hotel. They check the kids during the evening and it's during one of the checkups that it's discovered that one of the four boys are missing. CCTV shows no one leaving the building matching the description and no trace of the boy is found at the hotel. What happened to him? Ted Conkaffey and Amanda Pharrell are called in after the mother of the missing boy asks for him. But, can Ted and Amanda find out what happened to the boy?
Candice Fox is such a fabulous writer. Her series Crimson Lake is one that I can't recommend enough. Action, humor, and tricky crimes. Not to mention that Ted Conkaffey is an ex-cop whos mistake was being the last to be seen in the place where a young girl was abducted. He lost all after that, his family and his job. It doesn't matter that he was released because of lack of evidence. The public has judged him guilty. At his side, he now has PI Amanda Pharrell who have spent years behind bars after she killed someone. This unlikely duo now works together solving cases.
There is so much going on in GONE BY MIDNIGHT. Ted is having his young daughter staying over for the first time and Amanda has been dragged into a personal vendetta by a cop who has a grudge. Meanwhile, they try to solve a very complex case. I was hooked. GONE BY MIDNIGHT is the best book yet and I can't wait to read the next one!
SUMMARY
Crimson Lake is where bad people come to disappear - and where eight-year-old boys vanish into thin air . . .
On the fifth floor of the White Caps Hotel, four young friends are left alone while their parents dine downstairs. But when Sara Farrow checks on the children at midnight, her son is missing. The boys swear they stayed in their room, and CCTV confirms Richie has not left the building. Despite a thorough search, no trace of the child is found.
Distrustful of the police, Sara turns to Crimson Lake's unlikeliest private investigators: disgraced cop Ted Conkaffey and convicted killer Amanda Pharrell. This case is just the sort of twisted puzzle that gets Amanda's blood pumping.
For Ted, the case couldn't have come at a worse time. Two years ago a false accusation robbed him of his career, his reputation and most importantly his family. But now Lillian, the daughter he barely knows, is coming to stay in his ramshackle cottage by the lake.
Ted must dredge up the area's worst characters to find a missing child. And the kind of danger he uncovers could well put his own in deadly peril . . .
---
What do you think about this review?
Comments
No comments posted.

Registered users may leave comments.
Log in or register now!