"An abandoned lorry hides a terrible cargo..."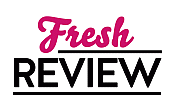 Reviewed by Magdalena Johansson
Posted February 20, 2019

Thriller Police Procedural | Mystery Police Procedural
There are some series that become so special for you that the characters feel like old friends. The Max Wolfe series by Tony Parsons is one of them for me. Now, it has been a while since I read the previous book in the series, but it didn't take me long to get back into the life of Max and his daughter Scout and of course their dog Sam.
If you haven't read this series, then you don't know what you're missing. Parsons is one of those authors that write books that gets under your skin, and this one is not an exception. And it all starts with a refrigerated lorry, abandoned in London's Chinatown. And, in this lorry are there twelve lifeless women. But, when DC Max Wolfe investigates the cab of the truck, he finds thirteen passports. One woman is missing, where is she and could she be in danger?
The story in DIE LAST feels very actual and real-to-life. Smuggling of people, trafficking and prostitution are big problems nowadays, and it's a theme I do not relish reading about because I find it despicable that you can earn money on desperate people. However, as we all know, some people would do anything for money. There are several parts of this book that are very tragic and one particular event that truly shocked and saddened me.
Tony Parsons knows how to write a story that will get to you, that's for sure. Max hunts for the missing woman, and his investigation into the smuggling of women will bring danger into his life and his colleagues' lives. It's a dark story, which makes the glimpses into Max and Scout's life a small relief. Life as a single father isn't easy, and my heart breaks a bit every time I think about how it came to be that he is raising Scout alone. I hope one day he will find someone to love, and yes I have my hopes on a certain person in his life.
DIE LAST is an excellent story, it's heartbreaking, dark, but there are moments of warmth and hope. I can't wait to read the next book!
Learn more about Die Last
SUMMARY
12 DEAD GIRLS
As dawn breaks on a snowy February morning, a refrigerated lorry is found parked in the heart of London's Chinatown. Inside, twelve women, apparently illegal immigrants, are dead from hypothermia.
13 PASSPORTS
But in the cab of the abandoned death truck, DC Max Wolfe of West End Central finds thirteen passports.
WHERE IS SHE?
The hunt for the missing woman will take Max Wolfe into the dark heart of the world of human smuggling, mass migration and 21st-century slave markets, as he is forced to ask the question that haunts our time.
What would you do for a home?
---
What do you think about this review?
Comments
No comments posted.

Registered users may leave comments.
Log in or register now!