"Fostering a child in Utah leads to heartache"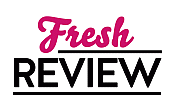 Reviewed by Clare O'Beara
Posted February 11, 2019

This Young Adult tale mixes growing up with family ties. Set in Utah in the late 1970s, BEYOND THE GREEN shows us the world of young Britta and her extended family. Some years ago the household was made a little larger by the fostering of a baby girl whose mother had left her in a car on a cold day. Baby Dori doesn't remember any other life and she's now nearly old enough to start school. But Britta's happiness is shattered when Dori's mother wants her back. How can Britta give up her sister to an unreliable mother?
The dual thread of the tale takes in deeper issues, as Dori is from a local Native tribe whose folks live on the reservation, tell different stories, sing different songs. Life troubles caused Dori's mother to drink which made her poor at caring for her child. But she claims to have cleaned up now, and the law is on her side.
I enjoyed Britta showing us her busy day, chores, the barnyard rooster, her aunts and grandpa, her other sisters and brothers. She is idealistic and sometimes impractical as she comes up with schemes ranging from running away to finding a flaw in the Native woman. However, it has to be said that when accidents happen and people are in danger, our Britta turns into a heroine for real. We also see some of the neighbours and learn their stories, which demonstrates that nothing is ever one-sided. As Britta's family are Mormons, they occasionally pick up the Bible and read a helpful lesson, just as Dori's blood relatives tell useful legends about Coyote.
I think anyone in middle school through young teens will learn lessons and have fun reading this family drama. The red rock countryside is well described in conversational style and characters are vividly portrayed. Author Sharlee Mullins Glenn tells us that BEYOND THE GREEN is a semi- biographical tale based loosely on her own fostered sister.
SUMMARY
In this semi-autographical tearjerker set in 1979, Britta has just found out that her foster sister, Dori, is going back to live with her birth mother on the Uintah-Ouray Indian Reservation in Utah. But Britta isn't going to give up her little sister easily.
Eleven-year-old Britta's big Mormon family took in little Dori--a member of the Ute tribe--as a baby. Now, four years later, Dori's birth mother, Irene, is ready to take Dori back. Blunt and feisty, Britta is filled with anger. How can Irene claim Dori when she's been gone all this time? Britta will stop at nothing to keep her sister, even if it means running away or failing to see beyond her prejudices.
---
What do you think about this review?
Comments
No comments posted.

Registered users may leave comments.
Log in or register now!