"Moving to a Cotswold cottage may spark a murder hunt"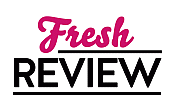 Reviewed by Clare O'Beara
Posted February 11, 2019

Mystery Cozy | Mystery Amateur Sleuth
Melissa Craig who pens crime fiction under the name Mel Craig, moves to a cottage which she plans to renovate near Upper Benbury, a Cotswold village. The rural atmosphere is just what she needs after getting too close to a married man in London who keeps trying to win her around. The widowed Melissa never expects to get personally involved in MURDER AT HAWTHORN COTTAGE.
Fans of English village murder mysteries may be thinking this book sounds familiar; it was previously published as A Little Gentle Sleuthing. The re-release comes at a time when twelve books are in the series, so if, like me, you prefer to enjoy a cosy mystery series from the start, this sounds ideal.
The first several chapters set up the location, Melissa's efforts at renovation, her sharp eye for detail and her interested neighbours like Miss Iris Ash next door and the Rector, Mr Calloway. A strange phone call from a man looking for someone called Babs starts Melissa asking locals about the name, and before long she's half convinced Babs is a missing person, following a tale of a recent tragedy. But Iris has the bad luck to be the one to dig up a decomposing body. Now the crime writer has a real crime to investigate, pretty much in her own newly acquired back yard.
The storytelling style is straightforward and the characters not complex, but lots of little twists combine to make this absorbing reading. Melissa can raise a chuckle for the reader, as she appears to be investigating crimes but some of the time she is actually plotting out her own fictions and mentally using the locations she visits in her books. As the proverbial newcomer to town she pokes around and disturbs matters that others would rather were left undisturbed.
Betty Rowlands, a British writer, is a member of the Crime Writers' Association and has written several other books besides the 'Melissa Craig' series. MURDER AT HAWTHORN COTTAGE is followed by the again re-titled Murder In The Morning. Enjoy for the depth of location and the ongoing adventures of our detective heroine.
SUMMARY
Meet Melissa: cat lover, caring mother… daring detective?
Melissa Craig is absolutely delighted with her new life in an old crumbling cottage, spending her days pruning the primroses and getting to know Binkie, the ginger cat next door. She only wishes she had made the move to the countryside sooner.
But when a knock at the door brings news of a shocking discovery, she suddenly finds herself thrown in to the middle of a baffling mystery: the bones of a young woman have been found in the woods just behind her new home.
Perhaps the little village of Upper Benbury is not as idyllic as it first seemed?
Strange phone calls in the night convince Melissa that the police are barking up completely the wrong tree, so she can't resist doing a little digging of her own. From the bingo hall to the beauty salon and beyond, her search ruffles a few feathers and uncovers many of the village's most scandalous secrets, but gets her no closer to finding the culprit…
The discovery of a tatty old photograph in a drawer is the final piece of the puzzle she needs, but as a newcomer in this close-knit community, does Melissa have what it takes to get to the bottom of this extraordinary murder mystery alone?
---
What do you think about this review?
Comments
No comments posted.

Registered users may leave comments.
Log in or register now!