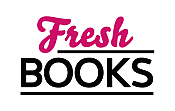 Best books for October
"What a challenging sixth grade lies ahead of Merci"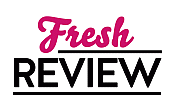 Reviewed by Clare O'Beara
Posted February 11, 2019

Multicultural Young Adult | Young Adult Contemporary
Merci Suárez and her brother Roli are heading off to school in Florida. Life will be very different this year. Seaward Pines Academy is rather expensive. Can they handle being scholarship students? MERCI SUAREZ CHANGES GEARS appeals to the newcomer in all of us, because we've all lived that first day in a new place over and over through our lives.
Sixth grade is challenging enough without Edna Santos deciding everything for the class. Merci describes her middle school in the present tense, carrying us along to get school photos. When I was in school, nobody told us the school made lots of money out of those photos. Merci knows. And these days everyone takes phone photos! She also has some tasks to complete, like community service to make up for their free tuition (this includes painting school walls with her Papi during the vacations).
Merci and Roli find a police cruiser in front of the house where their Abuela, grandmother, lives with Grandfather Lolo. Seems he has been acting forgetful lately, and had to be brought home by the helpful officers. Lolo was always on the kids' side. Mami is a physical therapist and can't be around all day, and she is determined that her two kids are going to have a good education. Roli is into science projects, but Merci is sporty, and she's not pleased to be assigned more service time as a buddy to someone brand new, Michael Clark. She barely knows her way around and now she has to shepherd some guy she's never met instead of going to sports tryouts.
Meg Medina artfully draws us into the world of the quite normal kids, showing us how the Ednas of life try to set standards and pour scorn even with silence. I think being successful is the best revenge. Beloved grandparents start to show their age. That's life. Merci suddenly has to worry about Lolo's diabetes, falling off bikes and getting mixed up, so she is taking on added responsibility. The more I saw of this resourceful, kind young lady, the more I liked her. From the start in September to the cheerful cries of 'Feliz Navidad' at the end, I had fun meeting Merci's multigenerational family. MERCI SUAREZ CHANGES GEARS to cope with a climb, and by the end, we know there are more hills to face in her future. But that's okay, because she's pretty sure she can cycle to the top. Young people everywhere will enjoy this book and learn a lot.
SUMMARY
Thoughtful, strong-willed sixth-grader Merci Suarez navigates difficult changes with friends, family, and everyone in between in a resonant new novel from Meg Medina.
Merci Suarez knew that sixth grade would be different, but she had no idea just how different. For starters, Merci has never been like the other kids at her private school in Florida, because she and her older brother, Roli, are scholarship students. They don't have a big house or a fancy boat, and they have to do extra community service to make up for their free tuition. So when bossy Edna Santos sets her sights on the new boy who happens to be Merci's school-assigned Sunshine Buddy, Merci becomes the target of Edna's jealousy. Things aren't going well at home, either: Merci's grandfather and most trusted ally, Lolo, has been acting strangely lately — forgetting important things, falling from his bike, and getting angry over nothing. No one in her family will tell Merci what's going on, so she's left to her own worries, while also feeling all on her own at school. In a coming-of-age tale full of humor and wisdom, award-winning author Meg Medina gets to the heart of the confusion and constant change that defines middle school — and the steadfast connection that defines family.
---
What do you think about this review?
Comments
No comments posted.

Registered users may leave comments.
Log in or register now!