"How to clean up and green up your home"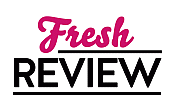 Reviewed by Clare O'Beara
Posted February 11, 2019

Non-Fiction | Non-Fiction Philosphy | Non-Fiction Craft
Sustainable lifestyle blogger Christine Liu has put together this stylish book with tips for the rooms in your home so you can keep them tidy and feel good about your purchases.
SUSTAINABLE HOME could also be called money-saving home, because if we don't buy stuff, or buy furniture that is good quality and lasts longer, we save money. We can also save by turning off lights that are not needed, by growing our herbs in window boxes so they are always ready to be freshly picked, by upcycling old furniture or crockery.
I notice that Christine takes us through the living area, kitchen, with recipes, bedroom and bathroom. Nothing about a kids' room though, or pets. Some parents find it tough to say no when a child wants what they see advertised or what their friends have. And they grow out of clothes, books, bikes, toys.... Maybe the best plan would be enlisting their help to live sustainably.
With photos of everything from energy sources to growing your own celery from the root of the head of celery you buy, the book is nicely illustrated. Each page has lots of white space and simple photos so it looks clean and minimalist too. This book SUSTAINABLE HOME might be a great gift for someone who is thinking about downsizing or decluttering.
Author Christine Liu has a degree in packaging and distinguished career in the packaging industry, and she now works as sustainable packaging program manager for Cisco Systems in San Jose, California. She is a global co-founder of Cisco's employee organization called The Green Team Network and regularly speaks to schools and community groups on sustainable living.
SUMMARY
Sustainable Home is a stylish, inspirational and practical guidebook to maintaining a more environmentally friendly household.
Sustainable lifestyle blogger and professional Christine Liu takes you on a tour through the rooms of your home – the living area, kitchen, bedroom and bathroom – offering tips, tricks and 18 step-by-step projects designed to help you lead a more low-impact lifestyle. Whether its by making your own toothpaste, converting to renewable energy sources, reducing your consumption of plastic, growing your own herb garden or upcycling old pieces of furniture, there are numerous ways – both big and small – to make a difference.
With environmental issues at the forefront of global politics, the desire to make small changes on an individual level is on the rise; this book will guide anyone hoping to make a difference, but who perhaps don't know where to begin.
---
What do you think about this review?
Comments
No comments posted.

Registered users may leave comments.
Log in or register now!